09 Mar 2020
Meet Claire: founder of Merme Berlin
Behind the thirteen beautiful brands that BEAUTSY represents are thirteen strong, badass women (and, well, two men!). Time to get to know them better. Every month we go into depth with one of our founders, about the story behind the brand. In this edition: Claire, founder of Merme Berlin.
With her family in Australia, a career in Germany and a bf (Joost!) from the Netherlands, Claire must be traveling a freaking lot. When we first contacted Merme Berlin at the end of last year to ask if they were interested and had some time for an interview, it only took a day for Claire to give us a personal answer. She even suggested meeting for a cup of coffee (OMG!) in Amsterdam the day before Christmas to do the interview in person. That didn't work out in the end, but with emailing back and forth we were able to ask her about her 1-ingredient skincare brand that we love so much. Because Merme Berlin is a pioneer in the field of skincare: all products from this natural, organic and vegan brand contained only one ingredient. 100% natural, indeed!
Like BEAUTSY, Claire's biggest mission is to make her beauty products free from anything that can be harmful to skin, animals and the environment, such as pesticides, mineral oils, sodium sulfates, silicones, artificial colours and fragrances, palm oil, synthetic perfume and animal testing. And in 2020, Claire was off to a flying start with the launch of the world's first vegan collagen serum and five other products, new to our webshop. All the more reason to put this beauty in the spotlight! Here, she talks about the success of her brand, her own skincare routine and more news around Merme.
What made you move from Australia to Germany?
"Back in 2014, I did the typical Australian tourist tour all through Europe. When I arrived in Berlin mid-way through the trip, I immediately knew that one day I would eventually live here. I know it sounds cliche, but it was love at first sight with Berlin. I loved the culture, the people and the food. I went home, quit my job, sold all my belongings and set my sights on Berlin. I haven't looked back ever since!"
"Natural beauty inspired me to launch Merme and continue to educate and reach more women"
What was the biggest reason for you to start your own brand?
"Honestly, I never planned to start my own business. I was living in Berlin and I couldn't find my beloved Rosehip Oil in any beauty stores or apothecary's. I began researching natural ingredients and started to source high quality facial oils from Chile for myself, then for friends, then for friends of friends. It just grew so organically from there. I became so passionate about educating other women about the power and potency of using pure, natural and unrefined facial oils (that didn't come at a hefty price tag). Seeing my friend's skin begin to change, their confidence increase, and their move towards more clean, natural beauty inspired me to launch Merme Berlin so I could reach more women."
You're a pioneer in the field of 1-ingredient skincare. Are there any other clean beauty brands doing what you do?  
"Not that I know of! I am sure there are, but I try to stay in my own lane and focus on providing the highest quality, clean and effective skincare for our clients."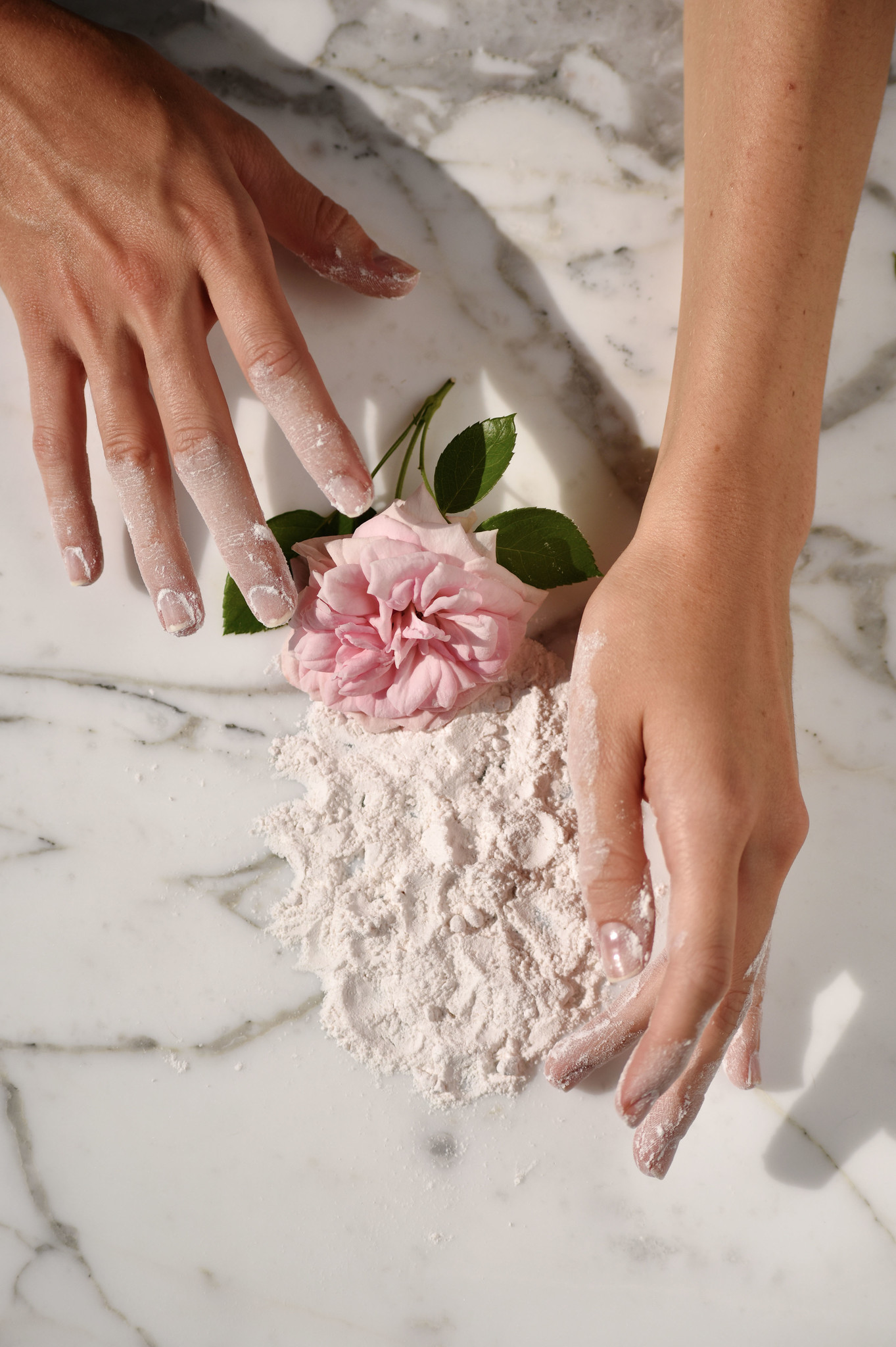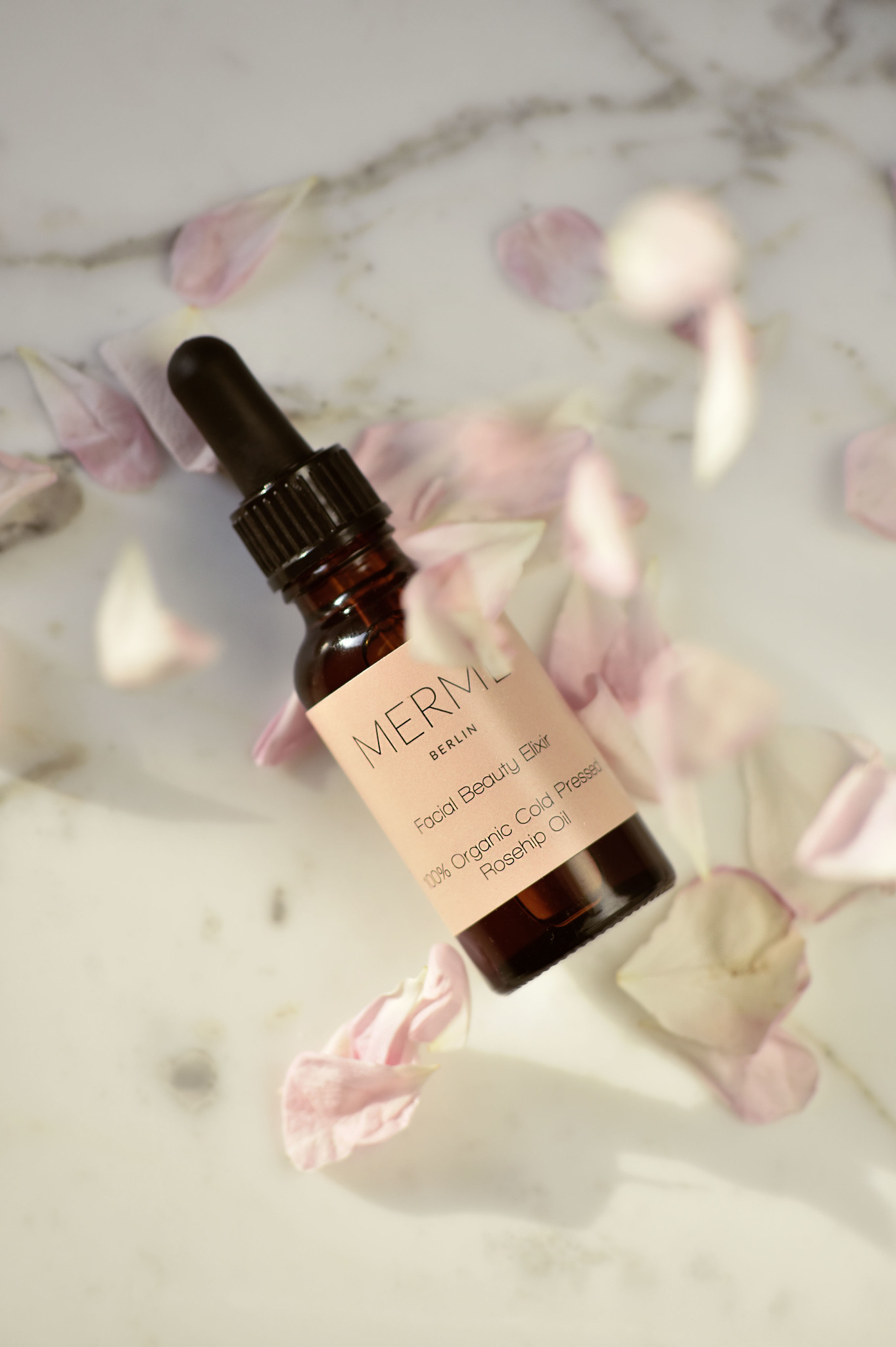 What's the biggest misconception people have about clean beauty?
"That it doesn't work as well! Which could not be further from the truth. I have seen drastic improvements in client's skin after finally ditching their more toxic (and often very expensive) skincare products and embracing the clean life. Natural, clean ingredients are so powerful that they can stand alone, untouched, and without any added fragrances, synthetics or parabens. Most people don't read the ingredients list, which is quite a worry as there are so many toxic and unnecessary additives out there. There is absolutely no need to combine excessive ingredients as it will only dilute the most powerful ingredient and overwhelm the skin." 
What's Merme Berlin's success built on?
"Direct collaboration and feedback from our loyal customers. We love to connect with our Merme Mates (ambassadors) to find out how we can better improve and ensure we are providing the highest quality skincare. We are currently in product development at the moment and love getting first hand feedback from women of all different skin types. It makes my job so much more fulfilling and fun!"
What are your top three hero products?

"Our Facial Collagen Serum, Facial Hydration Serum and Facial Beauty Elixir (applied in this sequence). This trio is amazing in rejuvenating and hydrating the skin, which is so needed this time of year. I use morning and night, without fail!"
"My beauty tip: exfoliate as often as your skin will let you"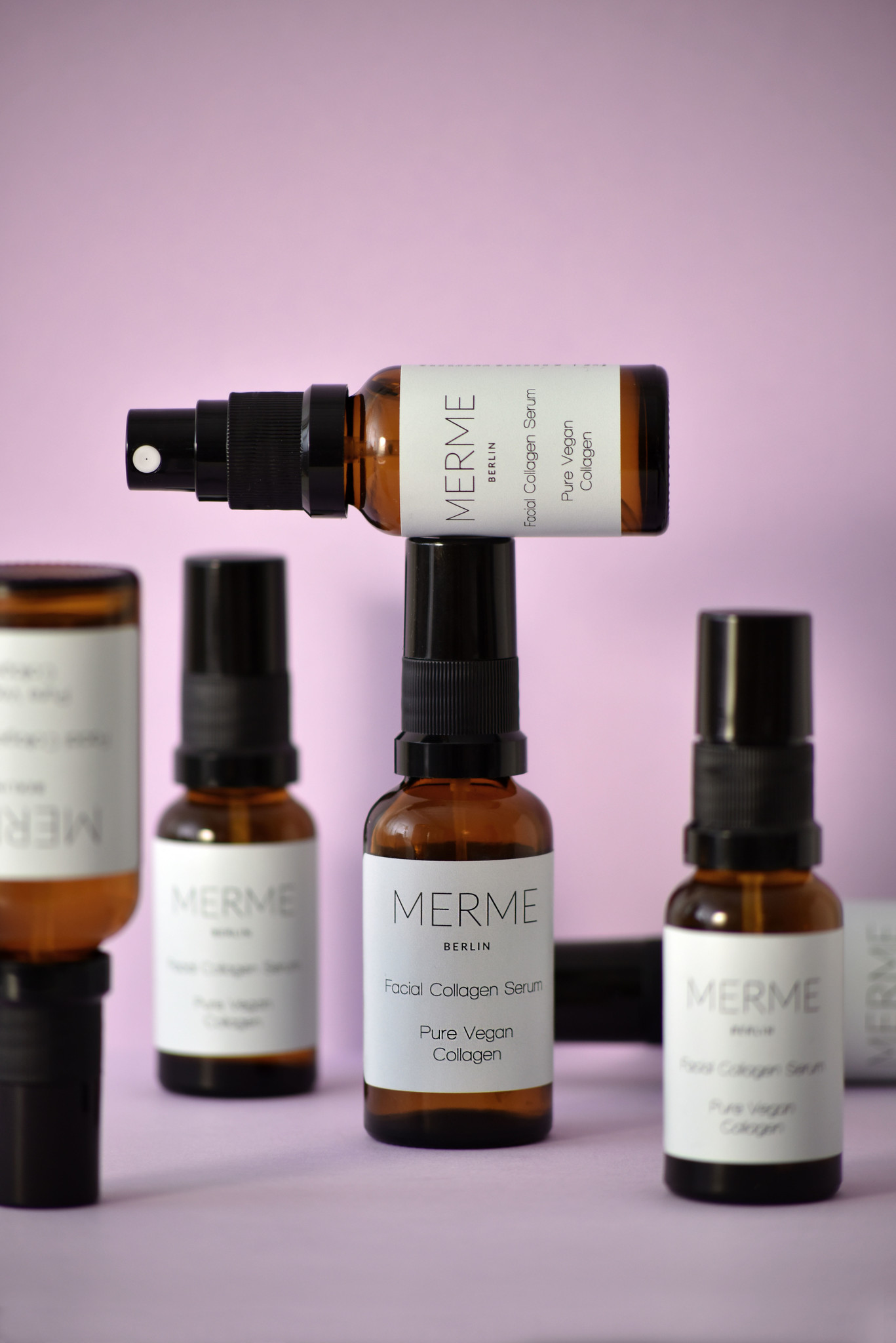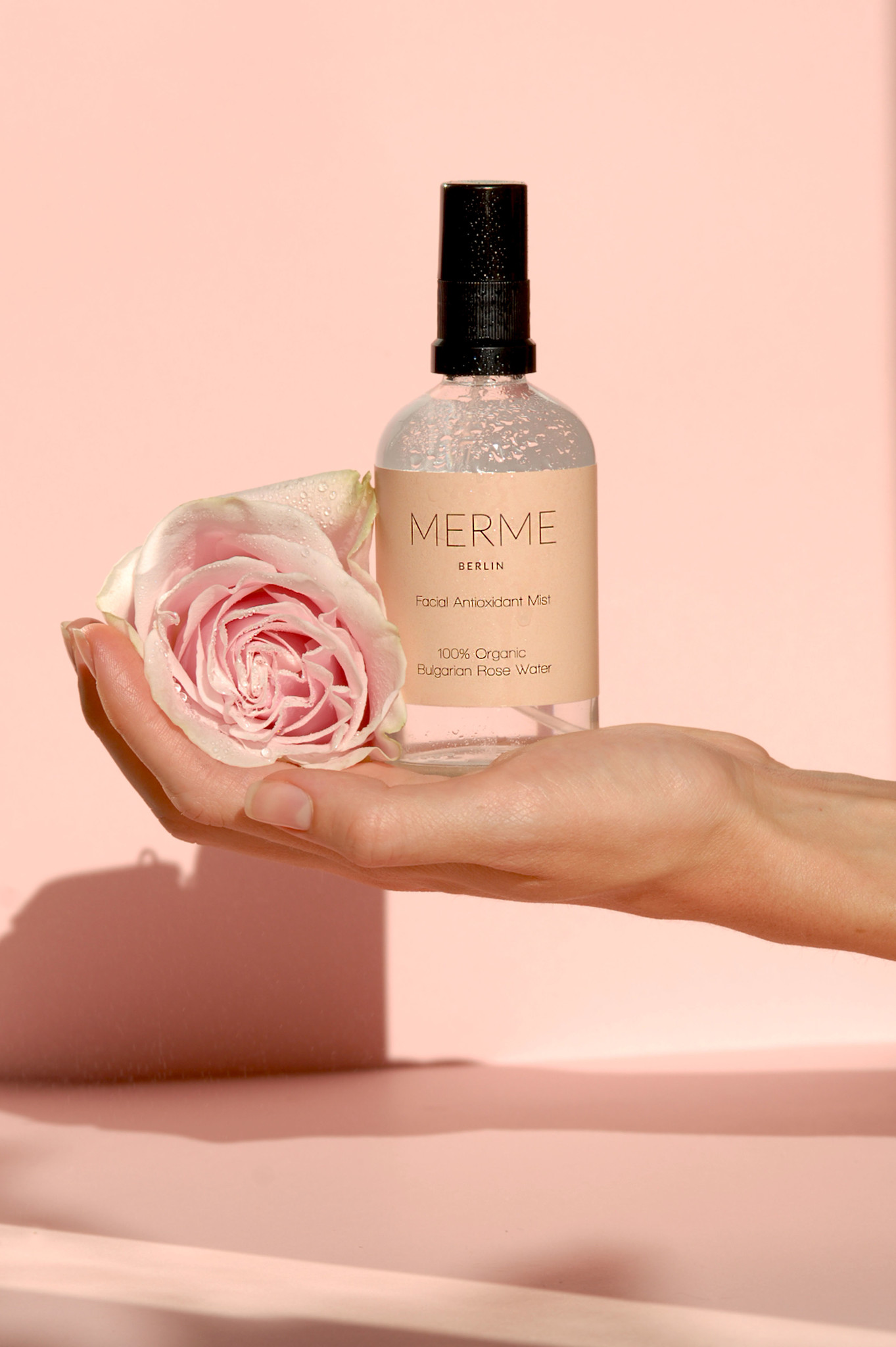 Can you tell us a bit about your own skincare routine?
"I've actually done a full blog post on my skincare routine, which you can find here. I personally have oily skin, so exfoliating at least 2-3 times per week is essential for me. I also make sure to double cleanse every night as the first removes makeup, while the second removes impurities that can cause breakouts."
Which other brands do you use outside of Merme Berlin?
"My fellow natural Berlin Beauty brand: Lovely Day! I absolutely love their products. We recently did a collaboration box to 'survive winter', and it was amazing to work alongside a fellow female entrepreneur."
Do you have a secret beauty tip?
"Exfoliate as often as your skin will let you. It's important to remove the dead skin cells, before applying our enriching skincare ingredients and oils. Also - don't be scared of facial oils, even if you have oily or combination skin. The oils that face oils are made with are completely different to those produced by the skin, which means they aren't going to add more oil. Instead, they'll work to hydrate the skin which regulates the oil your skin is producing. Because of this, the right face oil can even help clear up blemished, congested, otherwise very angry skin."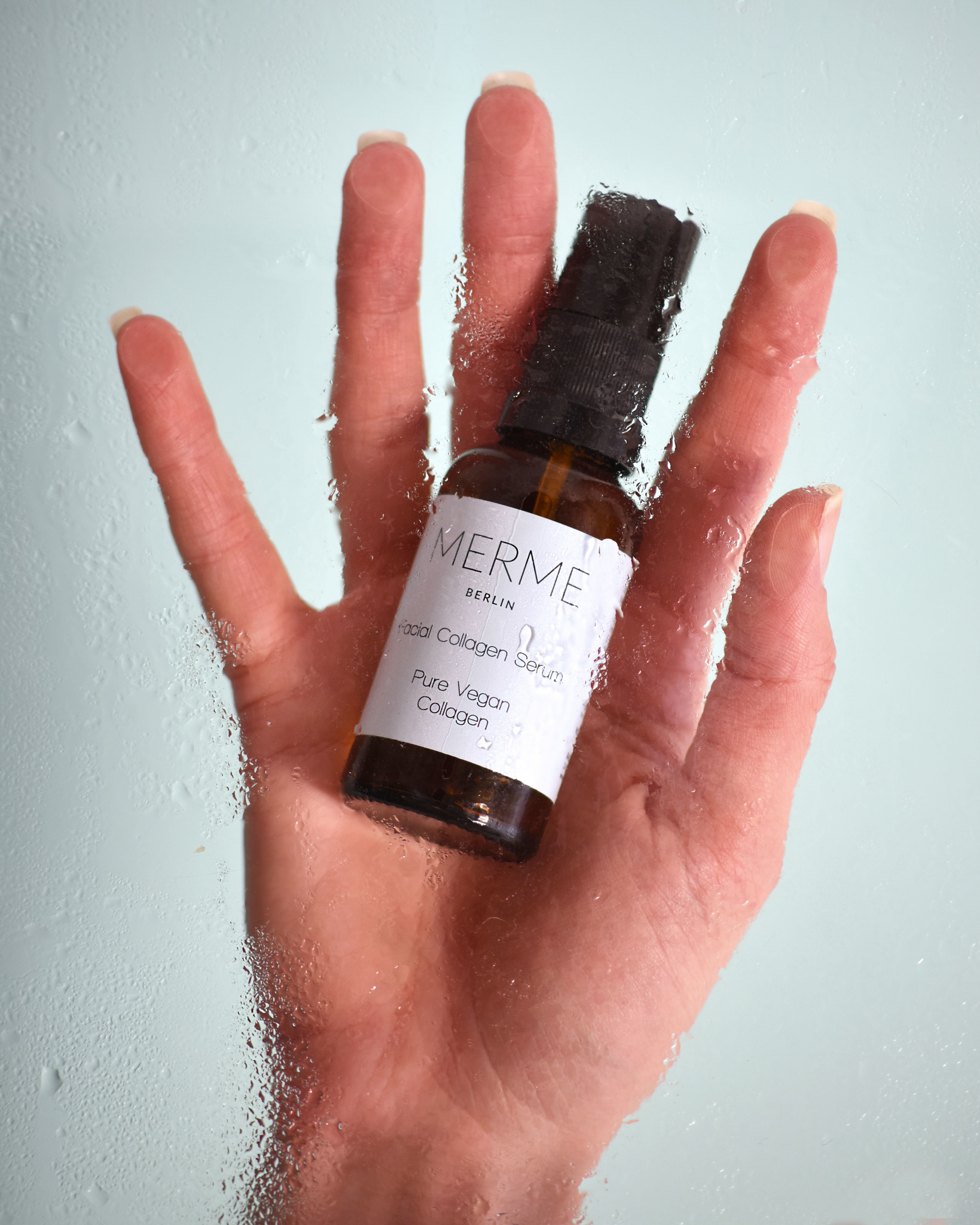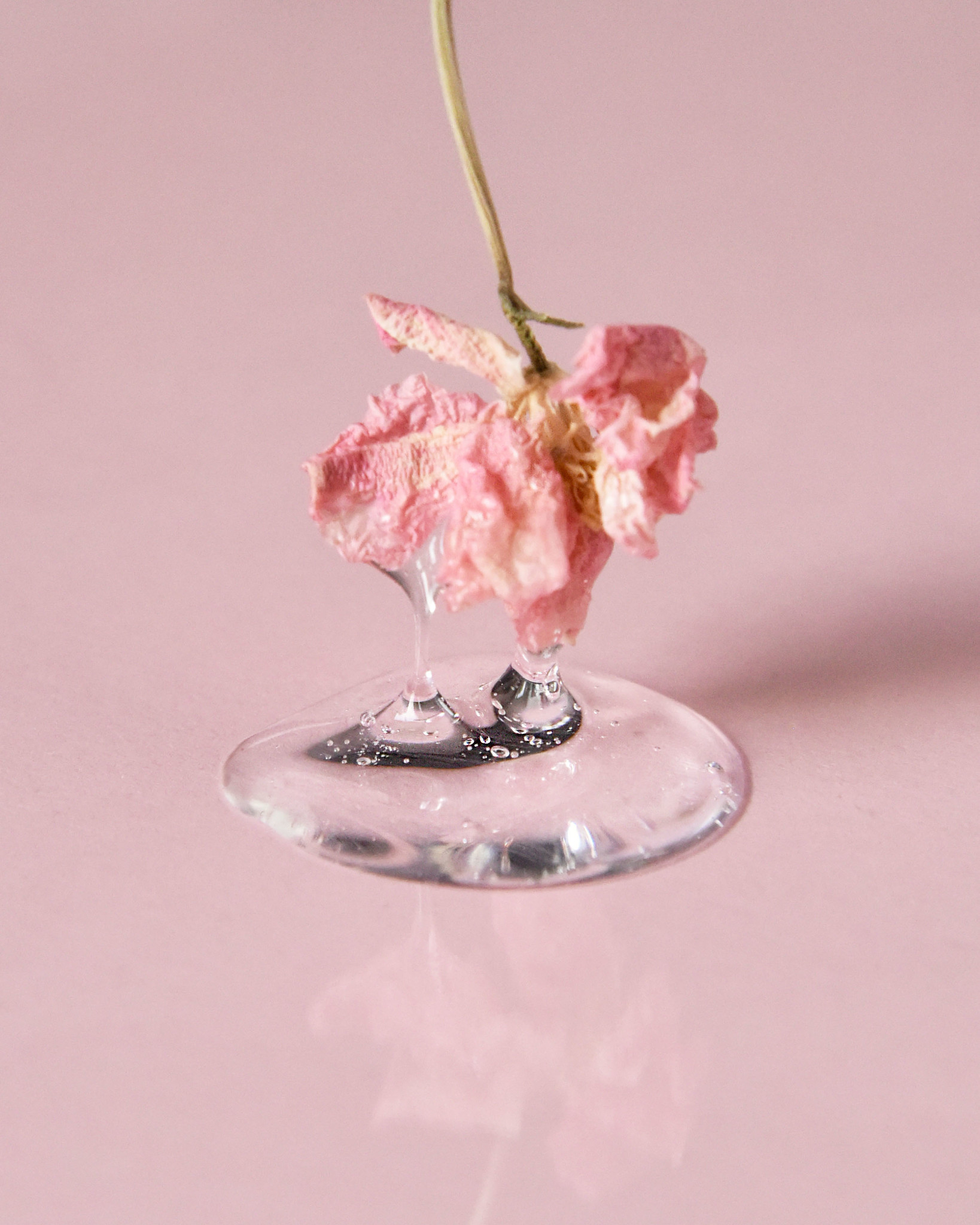 What's next for Merme Berlin?
"We have three new products currently in the product development phase. We have been personally testing the products over the past 6 months or so, and we are so happy with how they are doing so far. We want to ensure that we extensively test all our products before releasing, but we can't wait to share with you all soon!"
Are you planning on producing makeup as well?
"Yes! We definitely want to extend our range to Merme Makeup, using as minimal ingredients as possible. We believe less is always more when it comes to makeup and face products. We always want to let our skin breath when we can."
What's your dream for the future?
"Continue to create beautiful, functional and highly effective products to help women optimize their health and wellbeing. I would love to inspire women to embrace the aging process through self love, rather than fearing it. Skincare can be an amazing form of self care, that gives women a few minutes out of their day to focus on themselves."
Do you want to try Merme Berlin's products yourself? Discover them here!