22 Oct 2021
Happy Halloween: trick or treat yourself
No plans for Halloween? Stay in on this drizzly Sunday evening with some fine clean beauty goodies at your fingertips. If it's up to us, Halloween night is the perfect me-time night. To get into the mood, treat your skin to a DIY pumpkin mask. Or choose one of our three favourite masks. Trick or treat yourself!
Double cleansing
A serum, mask or oil works better when your skin is super super clean. Double cleansing ensures that there is no residue of make-up or dirt on your skin. Remove the first layer of make-up and dirt with Agent Nateur Holi (cleans) Face Oil, a rich oil cleanser that leaves your skin feeling cleaner than clean. The second cleansing step immediately removes dead skin cells: Agent Nateur Acid Wash. Once you have used this acid cleanser, your skin is bound to be silky soft, smooth and clean.
Halloween night = mask time
No masked ball this year, but a clean mask for super-soft skin. Our three top favourites for clean, clear skin:
Merme Berlin Deep Clean Facial Mask. This French green clay mask works like a magnet and gets all the bacteria and dirt out of the skin. It is packed with minerals and cleanses pores. The perfect mask for an evening on the couch.
Agent Nateur Holi (Youth) The Ocean Adaptogen. This multi-purpose powder can be sprinkled into a smoothie, but serves just as well as a purifying face mask. The Holi (Youth) The Ocean Adaptogen offers all the goodness of the ocean and calms both your skin and your mind.
Plant Apothecary Matcha Organic Antioxidant Face Mask. This powerful antioxidant mask is like a healthy cup of green tea, but for your skin. It combines the purifying properties of white clay with the powerful antioxidants of organic, fair-trade matcha. This clean mask reduces inflammation, great for blemished skin!
DIY pumpkin mask
Don't want to let Halloween pass completely unnoticed? Grab your kitchen tools and DIY! Steam or boil the flesh of a pumpkin (tip: at the supermarket they already have the pumpkin peeled and cut for you), puree the flesh in a food processor or blender and mix with a teaspoon of honey and a tablespoon of yoghurt. Apply the mask to your cleansed face, leave on for half an hour and rinse off. Pumpkin is full of enzymes, zinc, potassium and vitamins A and C. It will make your skin very happy, promised!
Hydrate your skin
Done with your favorite mask? Let your skin rest and recover for the rest of the evening with a nourishing facial oil. Le Prunier Plum Beauty Oil is our absolute number one: soothing, hydrating, smoothing and with the lovely sweet scent of almonds. Did you know that this oil is up to eight times more powerful than argan oil? Yes, then you know you've got a winner.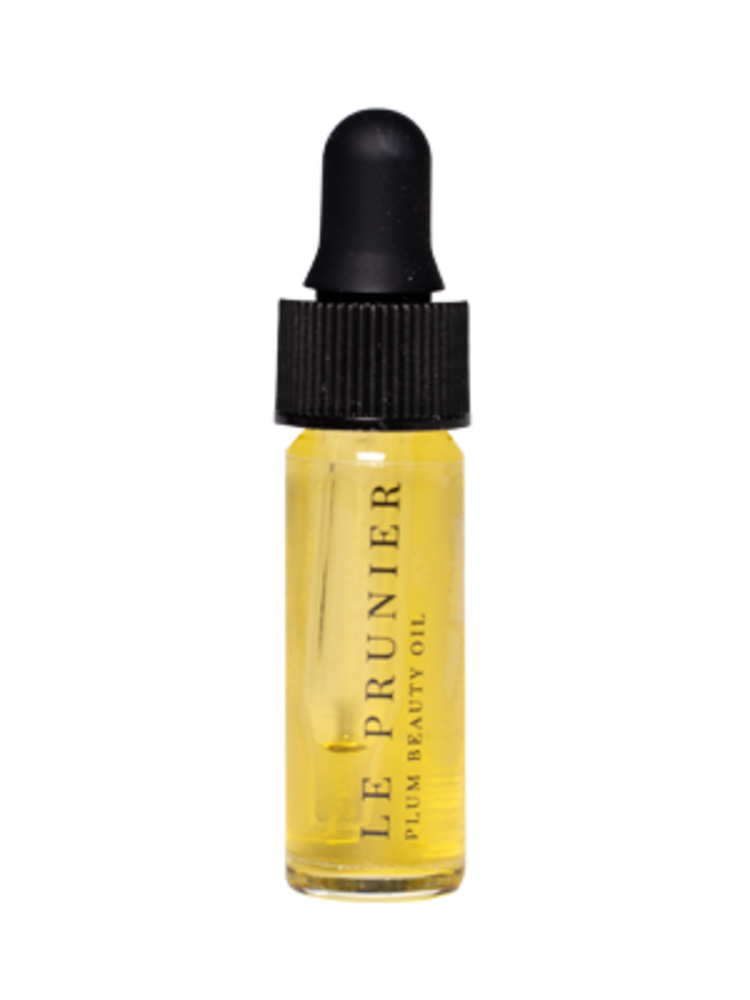 Happy Halloween, babe!