19 Nov 2021
BEAUTSY joins Green Friday
At BEAUTSY November 26 is not black, but green. That's right, we celebrate Green Friday instead of Black Friday! What is Green Friday? Why do we participate (and most of all: why we skip Black Friday) and why is this important? Read all about it in this blog.
Not Black but Green Friday
You are probably familiar with Black Friday: the Friday after Thanksgiving, when almost all shops offer high discounts. Their main goal? To get people to buy as much as possible. In 2020, just under half of the Dutch population made a purchase during this period. Last year, a record amount of sales was even achieved. Online sales were no less than 80% higher than the year before! But do we really need so much stuff? Nope. Did you know that 85% of the clothes we buy end up on the rubbish dump every year? A terrible shame and bad for the environment. BEAUTSY skips discount actions and chooses Green Friday, the sustainable counterpart of Black Friday.
Black Friday: not very sustainable
We already knew that Black Friday is not very sustainable. But did you know all this?
The most popular product groups during Black Friday are clothes and electronics, both categories have a considerable impact on the environment.
The clothing industry is responsible for 10% of global CO2 emissions.
Buying things, including electronics, causes no less than 2,591 kilos of CO2 emissions per person. That alone is almost 30% of the total emissions caused by an average Dutch person!
Planting trees for Green Friday
Well, enough about Black Friday. To make a positive impact on the environment, BEAUTSY joint Green Friday. Together with Trees for All we give something back to the earth. Part of the proceeds of the purchases on 26 November goes to sustainable forest projects in the Netherlands and Vietnam. Our goal? To plant 50,000 trees together. In this way we work together for a green and healthy earth.
Sustainable shopping? Yes please
Of course it is completely ok to run to the (online) shop sometimes and go shopping. After all, we do need some things. But if at all possible, shop sustainably. These tips will get you there.
Buy or order only what you really need and avoid impulse buys.
Reduce the risk of making a bad purchase by carefully reading the product description. At large webshops, approximately 50% of products are returned, which means double transport. A great shame!
Choose sustainable brands that use environmentally friendly ingredients and fabrics. At BEAUTSY you can find bullshit-free cosmetics that are sustainably produced and do not contain substances that are harmful to the environment.
Buy your products, like fruit and vegetables, as much as possible locally. This prevents CO2 emissions from transportation and you support local entrepreneurs.
Source: Trees for All.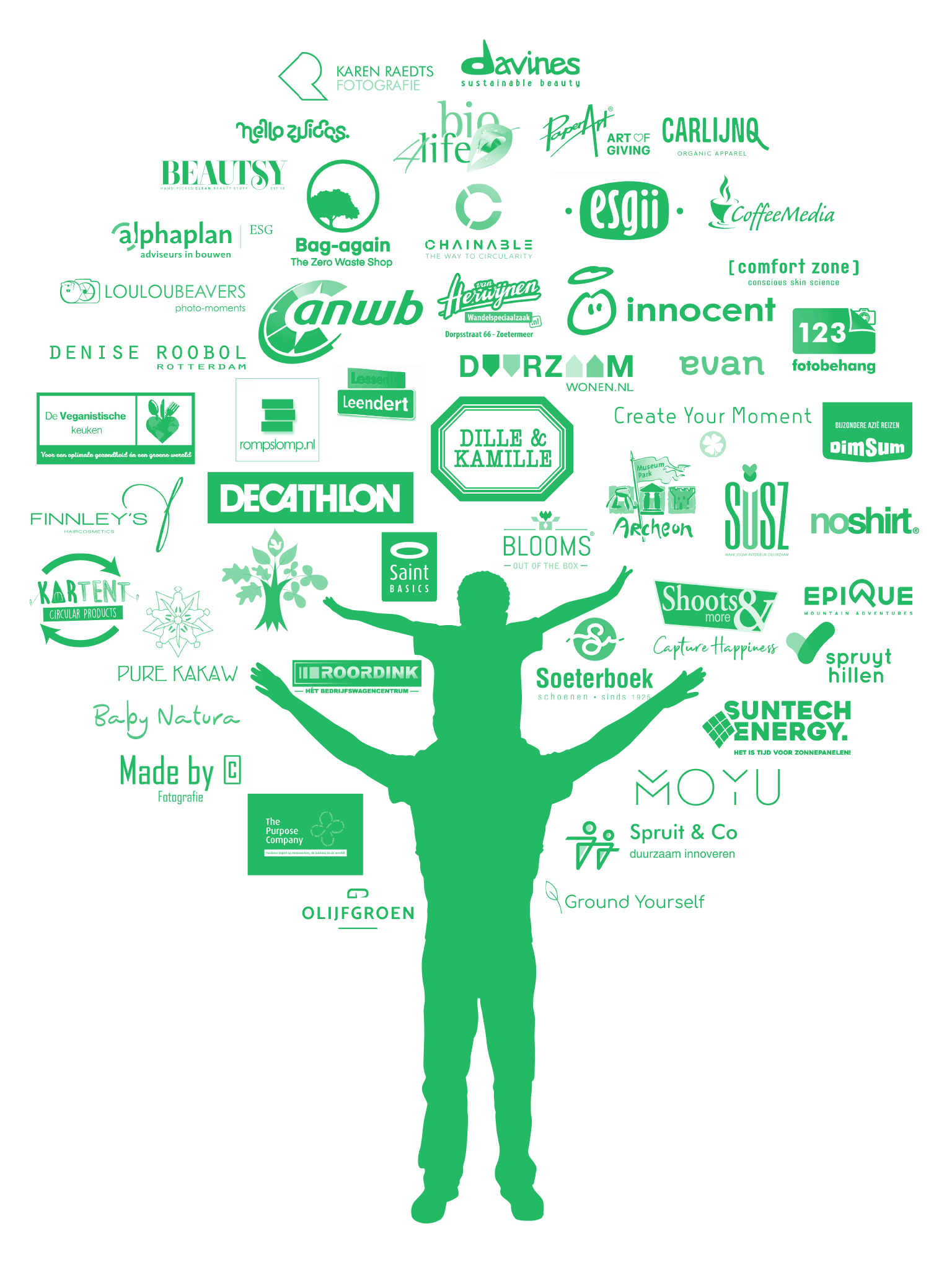 Happy Green Friday!