08 Nov 2021
5 tips to keep your skin radiant for as long as possible
Keeping your skin radiant, healthy, smooth and fresh for as long as possible is not a given. Nope, it's hard work. But with a few tips and some fine products, radiant skin is within everyone's reach - year after year.
1. Beauty sleep
Research has shown that your skin cells repair themselves at night. Sleeping too briefly or staying up late on your laptop or phone can throw off the rhythm of your skin cells. This interferes with the skin's ability to repair itself. Do you sleep badly or too briefly? Then you can see it in your skin the very next morning. It feels drier and looks dull. Beauty sleep is not a myth but a necessity for radiant skin!
2. Sunscreen 365 days a year
The sun is responsible for almost everything we don't like about our skin, including pigmentation, lines and wrinkles. Too much sun exposure for too long increases the risk of permanent skin damage and makes your skin sag faster. To protect your skin from the nasty effects of UV rays 365 days a year, apply a layer of sunscreen in the morning. Yep, even when the sun isn't shining brightly. Because even when it's behind the clouds, the sun can still do damage. A great, invisible cream with SPF is Hynt Beauty Sun Prep Broad Spectrum SPF 25. It is non-sticky and smells great.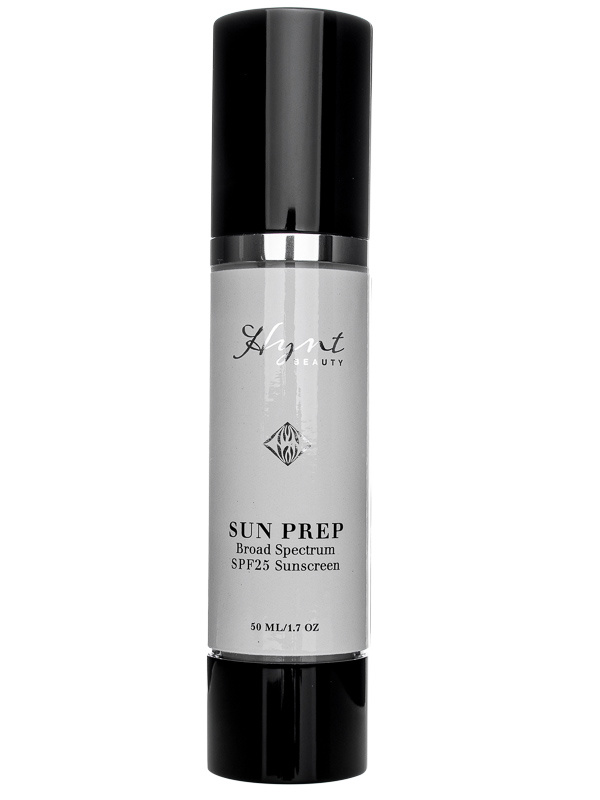 3. Take the day off
Needless to say that make-up can clog your pores if you do not remove your foundation, powder, blush and other make-up at night. Even if you only wear mascara, you should remove it at night. Leftover mascara can cause eye irritation. Not wearing any make-up? Then always cleanse your skin at night. The tiny (dust) particles that your skin has collected throughout the day can also cause congestion and irritation.
4. Vitamin C
If there's one antioxidant you should add to your skin-care routine, it's vitamin C. This powerful ingredient is known to protect your skin from free radicals, which is why (along with sunscreen) it's the best at preventing skin damage from UV rays. Vitamin C can also counteract pigmentation, which - when applied structurally - can give you a more even skin tone. In Holi (C) Youth Skin by Agent Nateur, you will find a high dose of vitamin C, for a well-protected and radiant skin.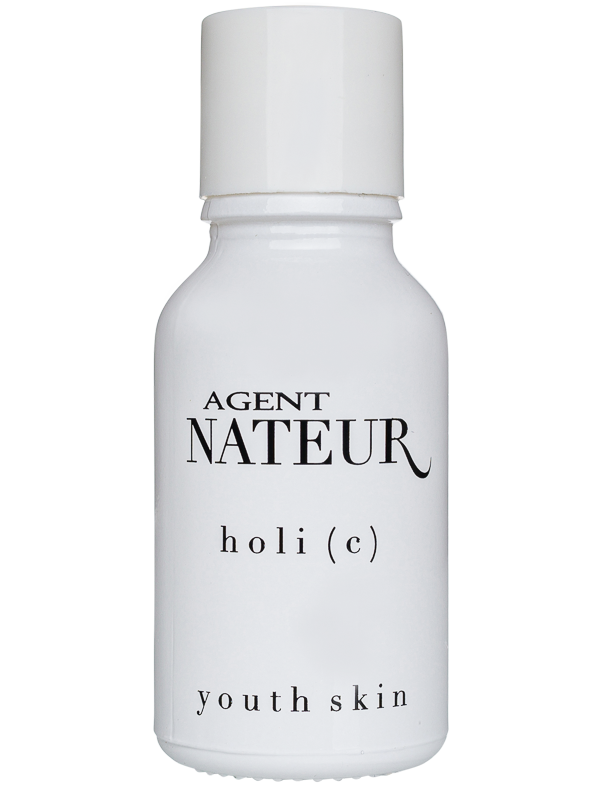 5. Hyaluronic acid
Well-hydrated skin stays supple, smooth and radiant longer. The drier your skin, the quicker you will see lines and the more drab the skin will look. Hydration is key and hyaluronic acid is indispensable in this! This hydration hero ensures that your skin retains moisture, so that less moisture escapes from your skin. The result? A healthy moisture level of your skin and therefore a radiant face. One of our biggest moisturisers is Merme Berlin Facial Hydration Serum, with hyaluronic acid and sodium hyaluronate, two great hydrating agents.