04 Oct 2021
Beauty talk with Meryl Marshall from Hynt Beauty
One of BEAUTSY's best-selling brands is definitely Hynt Beauty. We (and you) have been in love for years with all the great products this clean brand has to offer, like the Vitamin C Ester Brightening Serum and the very best concealer: Duet Perfecting Concealer. Let's have a chat with Hynt Beauty's co-founder, Meryl Marshall.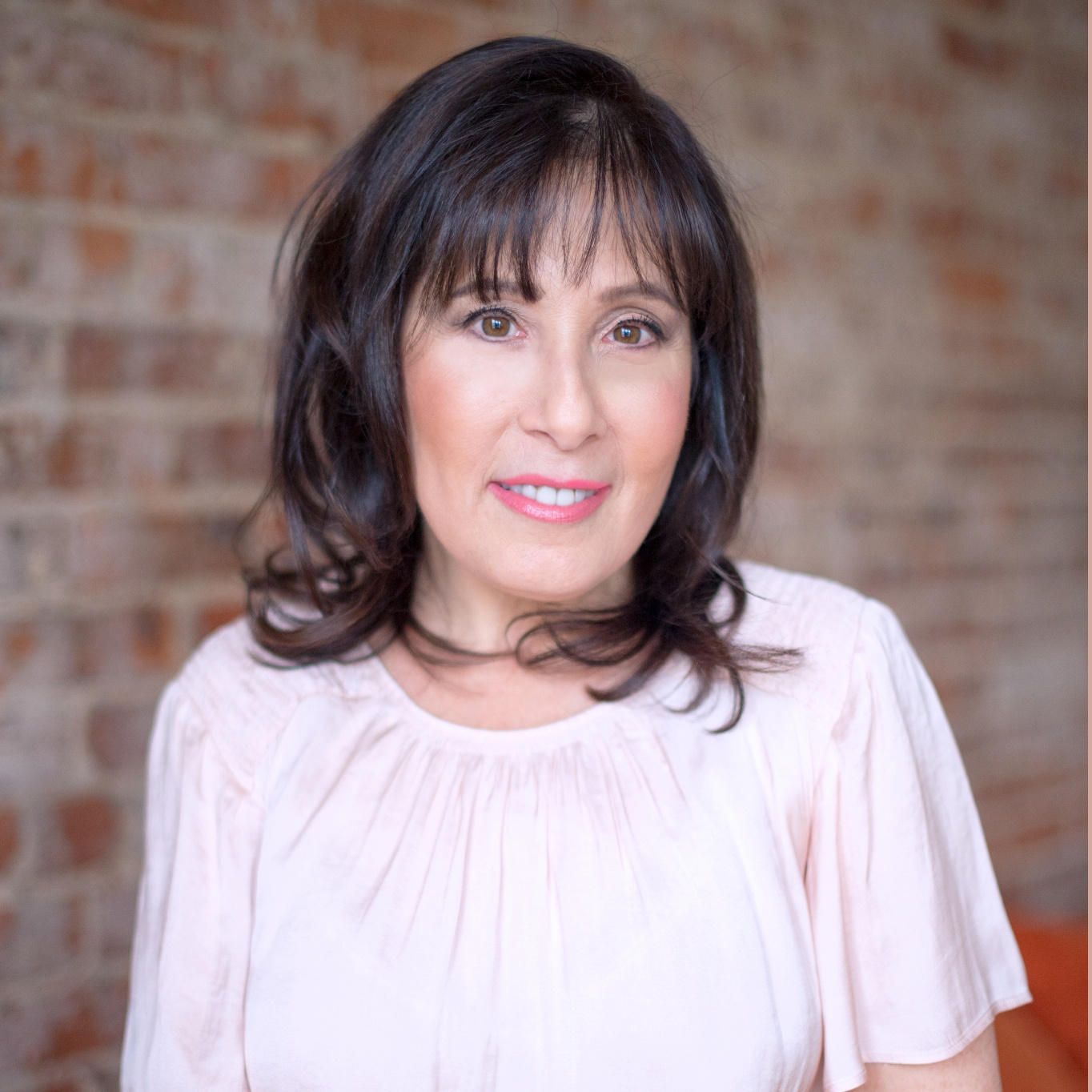 What was the main reason to launch Hynt Beauty?
"I originally set out to create Hynt Beauty because I found a lack of clean beauty products that made applying makeup feel magical, such as luxuriously creamy textures and elegant packaging. However, my original quest for cleaner alternatives started when I was diagnosed with breast cancer. At the time when clean beauty was first emerging, I felt there weren't any beautifully packaged, results-driven cosmetics products that also met my strict ingredient-safety standards. Seeing a need in the marketplace, my co-founder and husband, Craig, and I, set out to create our own line of skin-healthy cosmetics that was aesthetically pleasing and cleanly formulated, all while never compromising on the functionality of the products."
How does Hynt differ from other clean beauty brands?
"We feel that we are and have always been very transparent and honest when it comes to communicating about our products and our company philosophies. We never aimed to  "greenwash", or scare people into buying our products, and have strove to be clear and educational about why we chose the ingredients or packaging materials we chose. Our ingredients are always carefully selected from an ethical as well as performance and skin-health perspective and of the highest quality. We are uncompromising when it comes to our products upholding the values that Craig and I hold, as well as our customers."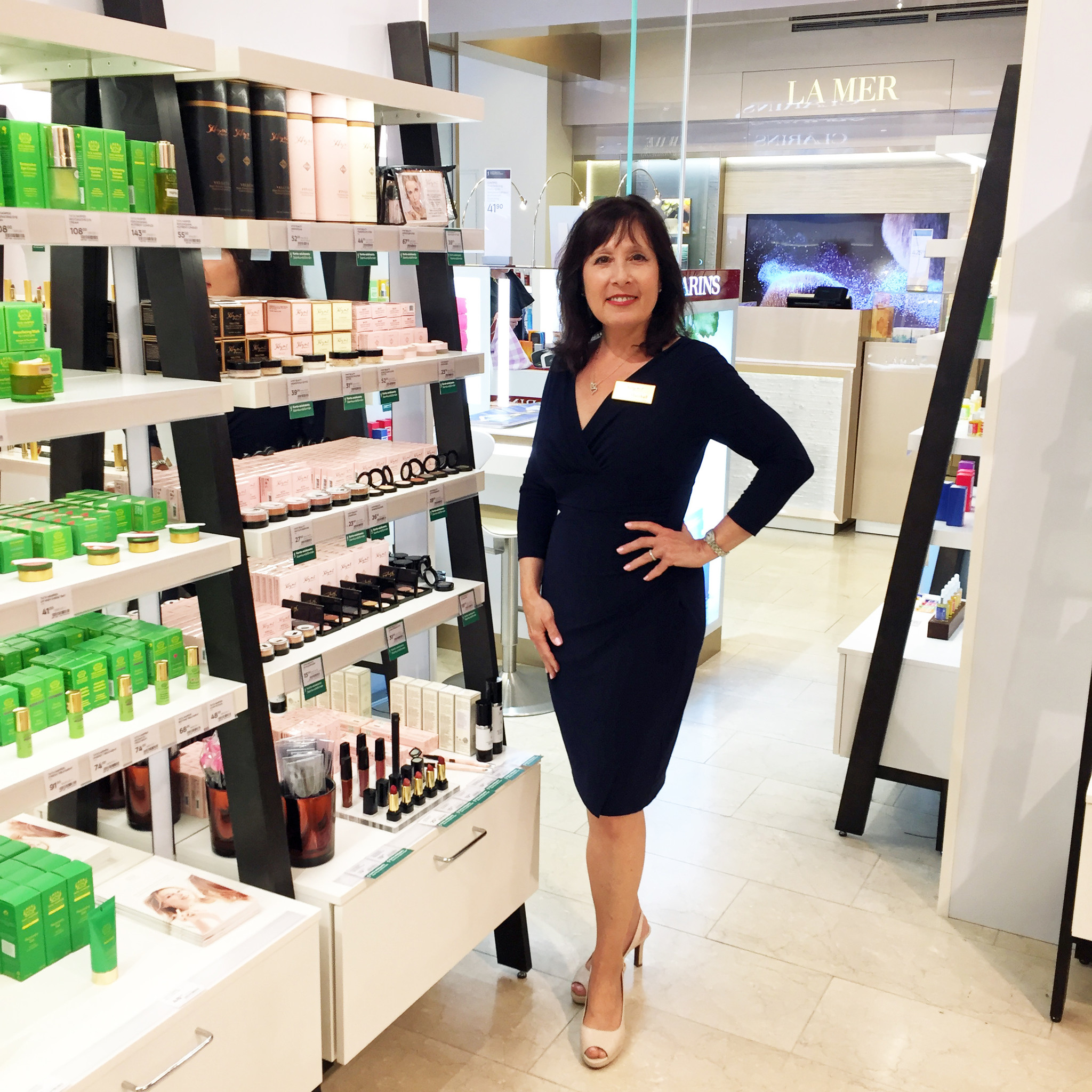 What is the biggest misconception people have about clean beauty?
"The biggest misconception about clean beauty is what the label "clean beauty" can actually mean. Just because a product is marketed as "clean beauty" does not mean that it is always vegan, cruelty free, good for our planet, with all-natural ingredients. Because there is no clear regulatory guideline on what constitutes "clean", the phrase can be easily applied to a wide range of products and brands to create a halo effect that might not be so accurate. Also, just because a product has all clean ingredients does not mean that the brand's ethics are sound. This confusion and over application of the word makes it hard for brands that are actually doing all the right things to stand apart from the others that are only doing so in small ways. I think that the clean beauty space has a lot to improve on although, we have a really long way as a beauty industry and I am very happy and proud of that."
What's Hynt's success built on?
"We have a great team that is small yet mighty, cares passionately about Hynt Beauty and has great synergy.  We believe in consistently providing great quality, safer products with a good value, which everyone appreciates. We also attribute the success of our products to the fact that we work with some of the best formulators that adhere to our blacklist of no-no ingredients, all while producing formulas that have excellent performance and functionality."
What are your top three hero products?
"Our DUET Perfecting Concealer, a full coverage spot treatment concealer that flawlessly covers even the toughest discolorations while being very lightweight, non-drying, and comfortable to wear all day.
Our SUN PREP Broad Spectrum SPF25 which started off as a cult-item and now has a massive following. We can barely keep this item in stock due to its popularity worldwide. It is a non-chemical type SPF that leaves no white cast and feels soothing and light on skin. It's a 3-in-1 suncare item that hydrates, primes and protects the skin for everyday use.
Lastly, our ARIA PURE Lipsticks are luxuriously creamy, rich in color and boosts hydration levels in lips, all while being almost universally flattering across the range of shades. These lipsticks apply beautifully, keep lips looking plump and soft, and the cases also have a hidden lip conditioner in the cap with a flip up mirror."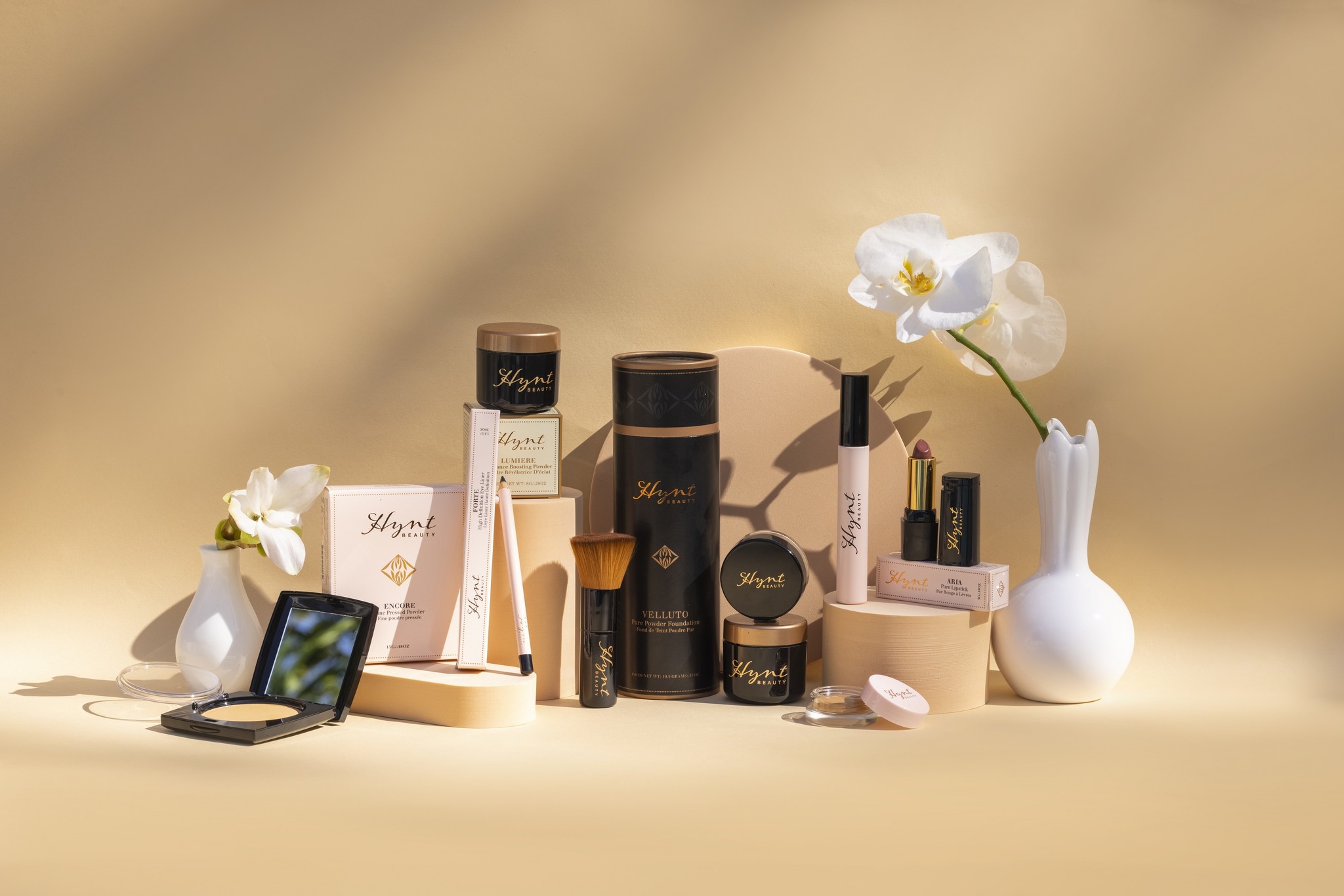 What's your skincare routine like?
"I start with VITAMIN C ESTER Brightening Serum or SKIN PREP Bioactive Marine Complex, apply an eye cream or oil depending on the day, and finish off with our SUN PREP Broad Spectrum SPF25 which I use as my moisturizer, primer and SPF all in one."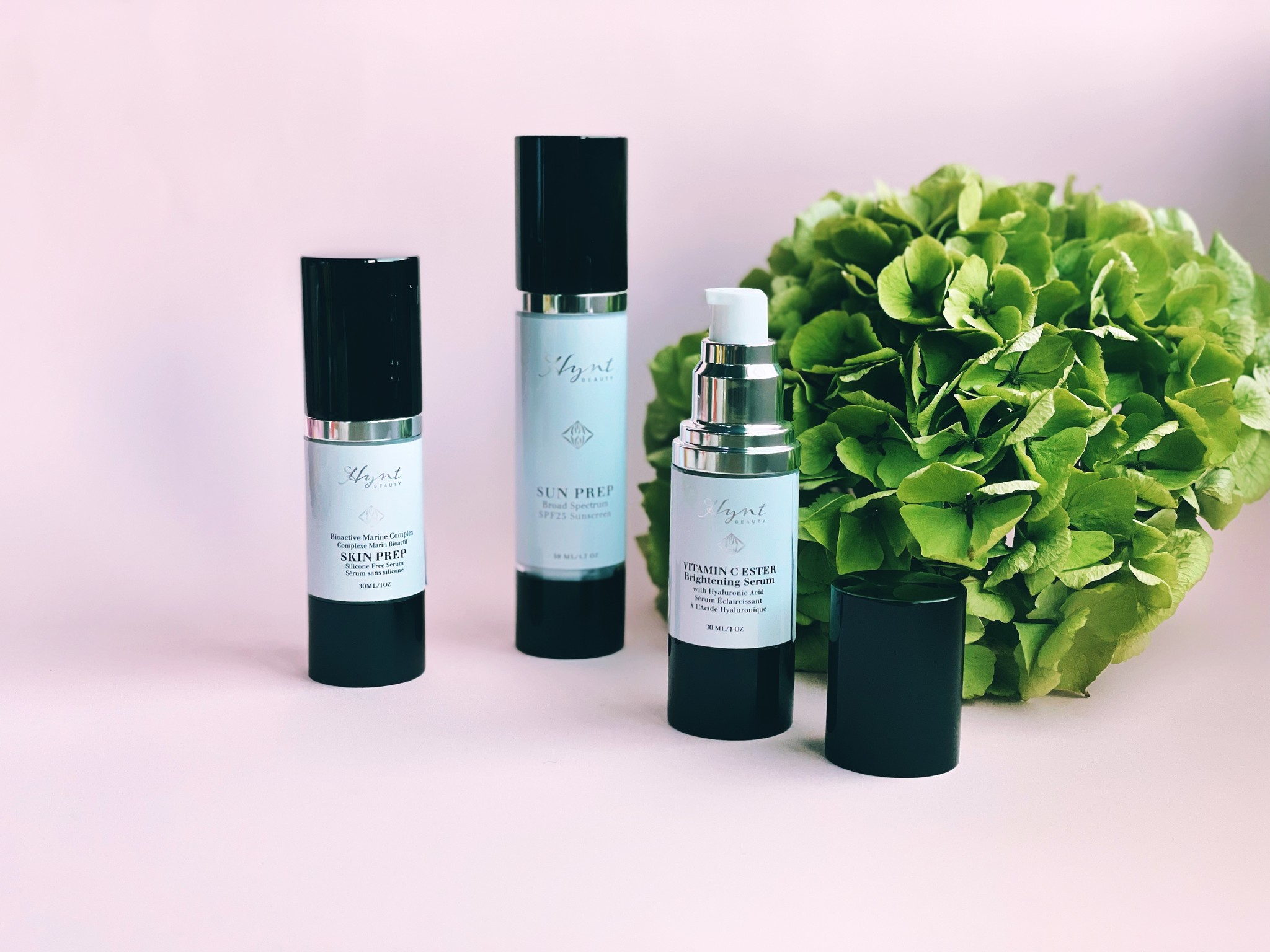 What other brands do you use outside of Hynt Beauty?
I have come across so many wonderful products and brands (and their founders!) that I love and use, such as Fitglow Beauty, Blissoma, Cleo & Coco, Coyuchi, Luxe Botanics, Josh Rosebrook,  La Bella Figuera, Violets Are Blue … and so much more.""
What's your secret beauty tip?
"Keeping a healthy mind and body! I walk daily, no matter how busy I get, drink lots of water and herbal teas, and try to integrate activities like gardening, getting together with friends and staying in touch with my family so I can feel good inside and out."
What's your dream for the future?
"My dream for the future is to see not only the beauty industry evolve for a cleaner and greener future but everything around us head in that direction and at faster speeds as well. I would love to see a world where the food we eat, the clothes we wear, the cars we drive, the energy we use, etc. are all creating and producing for a cleaner, greener and healthier environment for everyone on this planet, including animals."