14 Oct 2019
Meet Rachel: founder of Soapwalla
Behind the thirteen beautiful brands that BEAUTSY represents are thirteen strong, badass women (and, well, two men!). Time to get to know them better. Every month we go into depth with one of our founders, about the story behind the brand. In this very first edition: Soapwalla's Rachel Winard.
Less than an hour after we send out an e-mail, we get an answer. From Rachel herself, with the enthusiastic news that she would like to participate in an interview about her beloved Soapwalla. She asks if it's possible to do it by e-mail - "because of different time zones, you know." The natural and vegan skincare brand has The Big Apple as its home base, Brooklyn to be precise. Which, by the way, is also written in cow letters on the purple packaging of the beauty products. New Yorkers are so cool.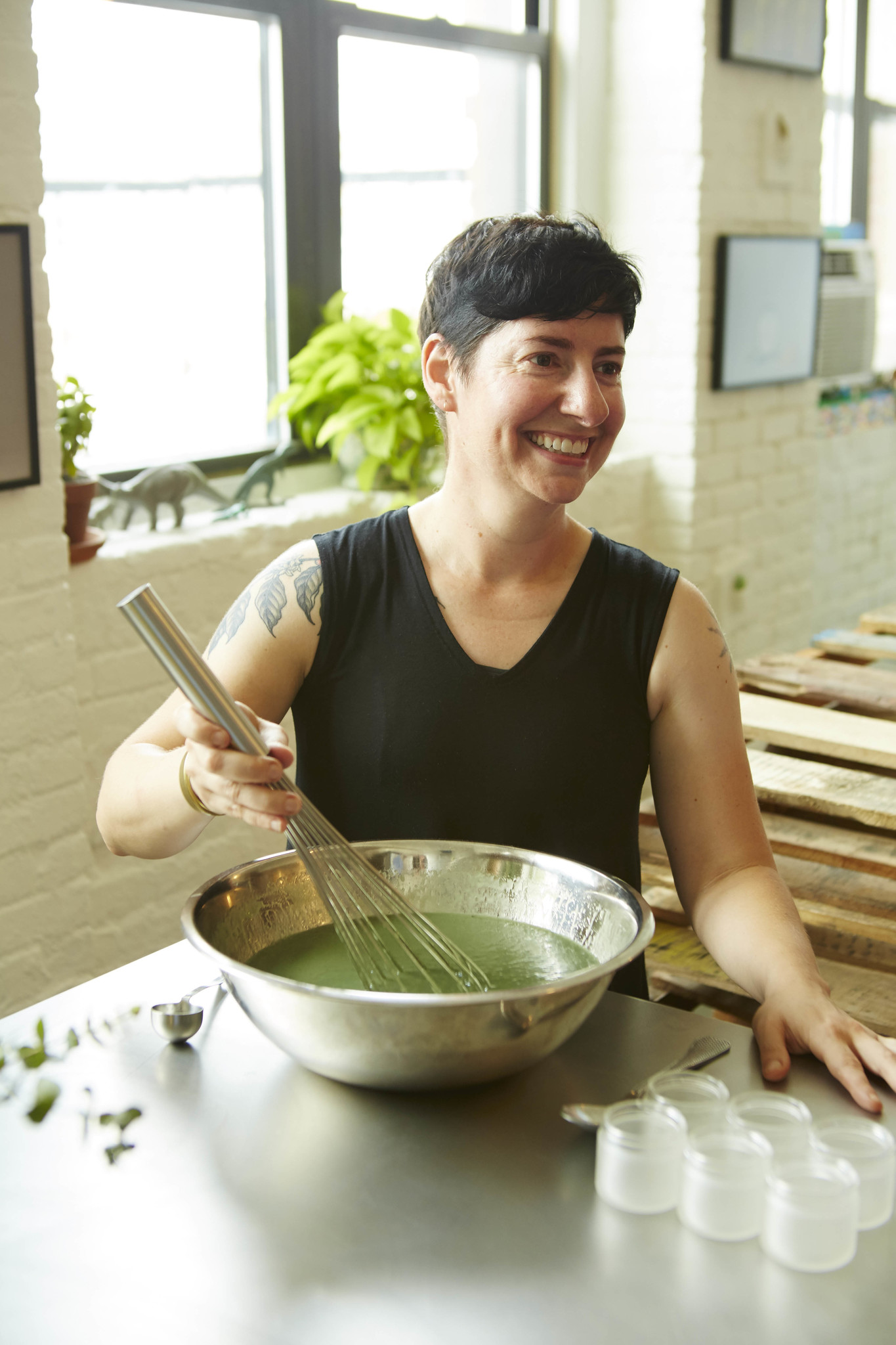 It's been ten years since Rachel launched Soapwalla on the market, as one of the first clean beauty brands that existed at the time. One evening at her kitchen table, she decided to take matters into her own hands after she couldn't find any products that were good to her sensitive skin. Together with small companies, Rachel works to obtain the highest possible quality of ingredients for her products. Only a small stock is made of each product, so that the quality is guaranteed. All Soapwalla products are unisex and vegan and are never, ever tested on animals. With BEAUTSY she talks about her skin disease, skincare routine, secret beauty tips, new products and future dreams.
You're suffering from a skin disease called systemic lupus. Can you tell us something about that? 
"Systemic lupus means that my immune system turns against myself in an exaggerated way, by forming antibodies that cause inflammatory diseases. Among other things, it affects my skin, which is therefore very sensitive. Stress and environmental factors can have an enormous impact on my health, so I always have to make sure that I sleep enough and eat healthy. What also helps a lot is yoga, breathing exercises and therapeutic baths. It can be hard when I really want to go to a concert with friends or when I have a lot of work that needs to get done, but this ability to listen and respond to my body's needs has been life-saving."
"The seeds for Soapwalla were born out of desperation"
What was your biggest reason to start Soapwalla?
"My own personal need! When I was diagnosed with systemic lupus in 2002, there really weren't any truly natural, high quality skincare companies on the market. I tried everything I could find that was marketed for sensitive skin, but most of those products irritated my delicate skin even more. The seeds for Soapwalla were born out of desperation late one night, when I realized that if I couldn't find the skincare products I so desperately needed, that I'd better start making them myself."
How does Soapwalla differ from other clean beauty brands?
"The quality, I think. I am constantly checking in with providers to ensure that we're getting the same impeccable quality of our food-grade oils, powders, clays, salts, sugars, and more. That, and our staunch dedication to the ethical principles that I founded the company upon (quality, inclusiveness, and transparency) really set us apart. We make decisions based on these concepts rather than from a cost-driven point of view. While I work hard to keep Soapwalla profitable and running efficiently, the bottom line is that I want my company to do good in the world, to make sure we are enhancing the spaces we inhabit. And to make sure that our customers feel loved and supported."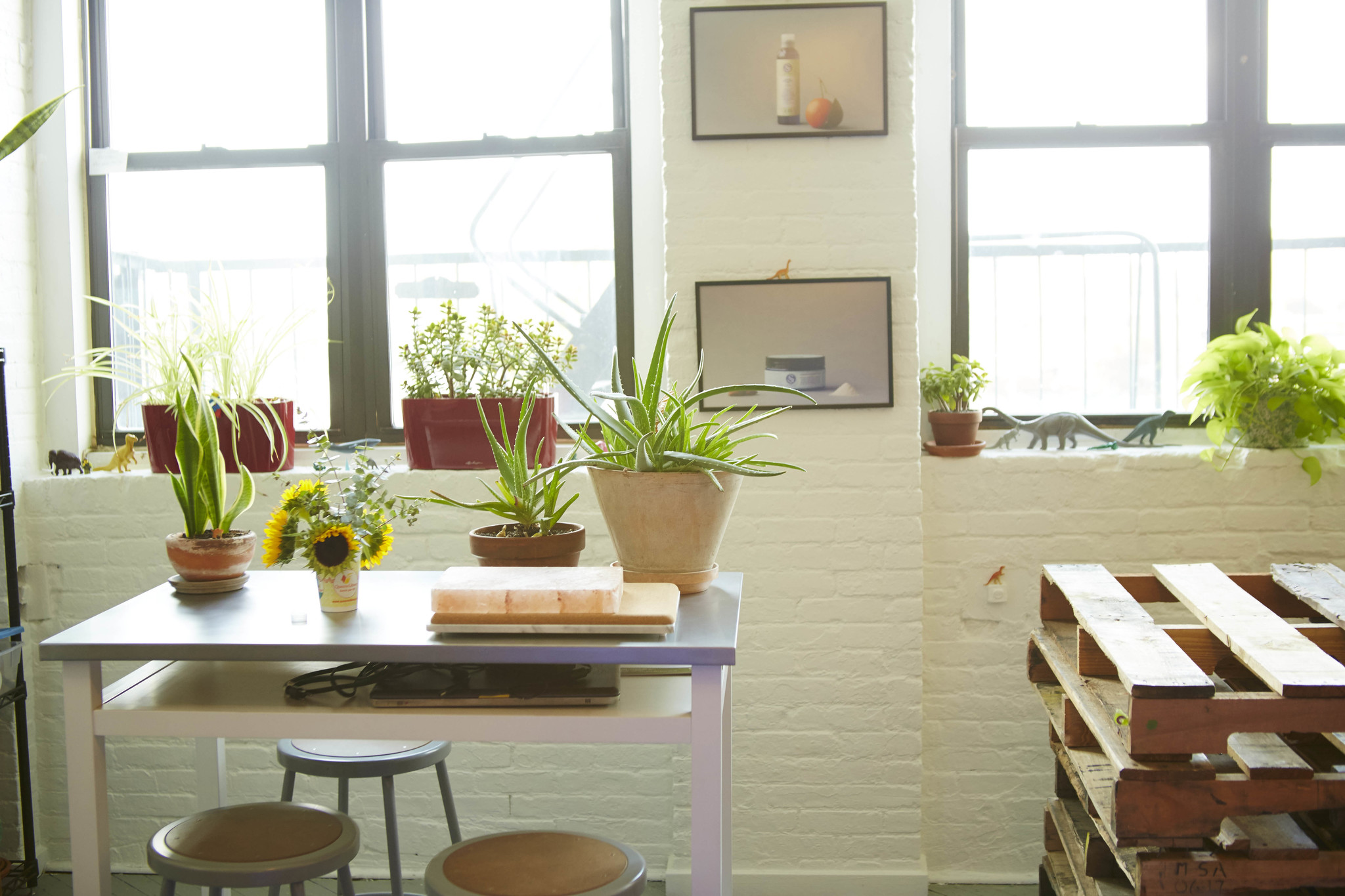 What's the biggest misconception people have about clean beauty?
"I think the biggest misconception about clean skincare is twofold: (1) that it isn't as good or effective as traditional commercial personal care products, and (2) that it's exclusive to one group of people. We always want to make sure that everyone feels welcome in the natural skincare marketplace, no matter who you are. We are a skincare brand for all humans."
Where do you get your inspiration from?
"I derive a lot of inspiration from nature. I love seeing how interconnected everything is in a forest or meadow or beach. The soil, insects, plants, flowers, even the weeds are all in a delicate dance with one another. I also am moved by music and the arts - I tend to formulate products from a musical perspective, as though I am composing a piece of music."
What are Soapwalla's top three sellers?

"Number one: the deodorant cream. Ten years ago, we were one of the first effective and natural deodorant creams on the market. We've done really well in this market. Number two: the Luxurious Body Oil. I'm really proud of our body oil formulations. They are deeply hydrating and reparative, they each smell amazing, and they soak right into the skin. You aren't left feeling greasy or oily, but your skin glows and looks so hydrated. I just love these oils so much! And finally: the Concentrated Repair Balm. This is one of our newest products, and I'm thrilled by how well it does. Our balm smells incredible and is particularly good at healing irritation and bruising. It is also a perfect beard balm and tattoo healing balm."
"I formulate products as though I am composing a piece of music"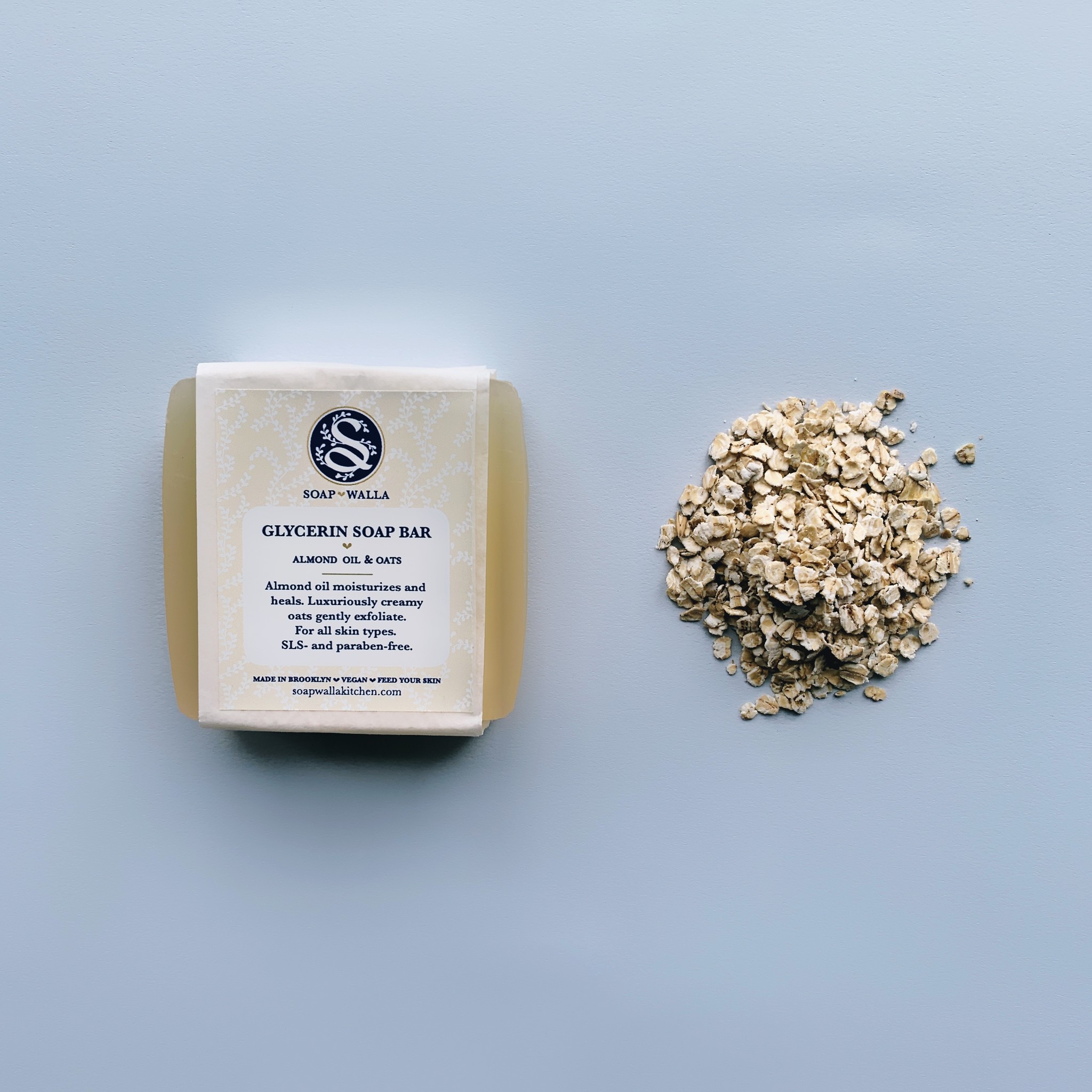 Which other brands do you use outside of Soapwalla?
"I use Coola for SPF when I need sunscreen. I can't always wear sunscreen because my skin is so sensitive. I generally try to wear a hat or long sleeved shirts when I am in the intense sun. But I wear this when I am outside and cannot cover up. I only wash my hair twice a week, but when I do wash I use John Masters shampoo and conditioner. I like his gentle formulations and they don't irritate my scalp. I rarely wear makeup (maybe twice a year), but if I need to for a photo shoot or video segment, I wear W3LL People or Vapour mascara."
What's your skincare routine like?
"I have a very minimal skincare routine. In the mornings when I wake up, I splash cool water on my face and take a quick shower. I only use soap on the parts that need it the most - my pits and bits. towel dry but keep my skin a bit damp, and immediately apply one of our Luxurious Body Oils to my body. I'll spritz the Hydrating Facial Toning Mist on my face and neck, then immediately apply a few drops of our Restorative Face Serum. If it's cold or windy outside, I also apply a little bit of our Concentrated Repair Balm, especially under my eyes, and on my cheeks and lips. I add a bit of deodorant and then I'm out the door! In the evening I wash my face with a powdered cleanser that I have been working on for a few years now and I hope to market next year."
What's your secret beauty tip?
"Drink water! Drink as much water as you comfortably can. We are 75% water, and when we get a little dehydrated, everything feels harder."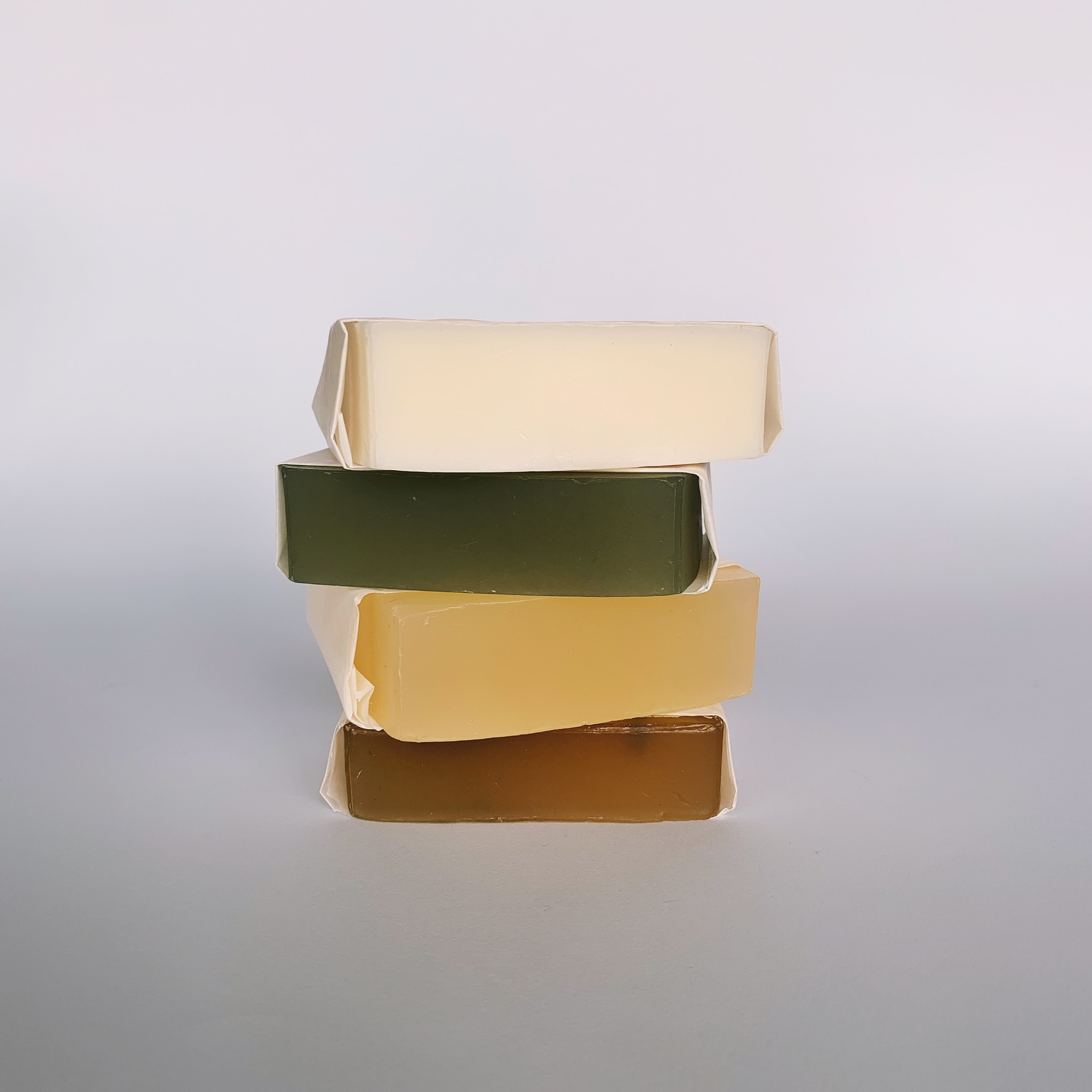 Are you going to launch more products any time soon? 
"I mentioned the powdered facial cleanser above, which I am so excited about! And we will also be adding a few aromatherapy roller ball oils to the line. Last, we will be releasing a cream facial cleanser and a spot treatment in the next 18 months. I've been busy!"
What about vegan makeup?
"I get asked for this so often! I may produce a lip/cheek/eye stain at some point. We have enough interest in a multi-use product that it would be fun to work on."
By the way: is the packaging of your products sustainable?
"They are! Sustainability has always been important to us. We use only recycled materials for our packaging. And we use biodegradable packing peanuts when shipping. We also reuse everything that we can in the Soapwalla studio, because the best form of recycling is to simply reuse over and over. In addition, I have been working tirelessy the last eight months to make them even more sustainable in 2020. All packaging will be glass or metal, and will be post consumer recycled."
What's your dream for the future?
"I want to expand Soapwalla's reach to even more consumers around the globe, and to help continue the conversation around inclusivity, so that every single person feels that they are welcome and invited into the natural skincare realm."
Do you want to try Soapwalla's products yourself? Discover them here!