05 May 2021
Natural shampoo is the way to go
Skip the parabens, sulphates, alcohol and synthetic fragrances and colourings and go for all-natural shampoo. Yes, SLS lathers up nicely, but does it really make your hair and scalp happy? Nah. Natural shampoo gives your hair and scalp a huge boost and here is why.
What exactly is natural shampoo?
A natural shampoo contains only (or mainly) ingredients of natural origin. No chemical additives such as alcohol, parabens, phthalates and sulphates, but natural substances that have retained their original structure after the shampoo production process. Often the raw materials in natural shampoo are organically grown and biodegradable. One step further is vegan shampoo: this natural shampoo contains no ingredients of animal origin. BEAUTSY loves the natural shampoo from RAHUA, you can find them in different variants in our shop.
Natural replacement for SLS
Shampoo is supposed to foam, right? Well, that's not entirely true. A foaming shampoo creates the illusion of a better cleansing, but nothing could be further from the truth. Natural shampoos often contain a natural alternative to SLS: Coco Betaine. This substance is derived from coconut oil and has as good a cleansing effect as the sulphates in traditional shampoos. Another SLS substitute is Coco Glucoside, also derived from coconuts. Coco Betaine and Coco Glucoside are much gentler than other harsh cleansers - which is great for your hair and scalp.
No more silicones
Traditional shampoo usually contains silicones. They coat your hair so nicely, making it shiny, soft and tangle-free. But did you know that silicone prevents your hair from breathing and is actually suffocating it? Bad news! Skip the silicones and go for a shampoo with vegetable oils that make your hair just as silky soft, like RAHUA Voluminous Shampoo. This natural beauty is full of aloe vera, green tea extract, glycerin and lavender oil. Each and every one of these moisturising and softening substances will make your hair happy.
Gentle on your scalp
The chemicals in traditional shampoo can strip your scalp of its natural oils. These are the very oils that your scalp needs to stay healthy and give you a fabulous style. Natural shampoo is much milder and gentler on your scalp. Do you often suffer from flakes or a sensitive scalp? Give all natural a try!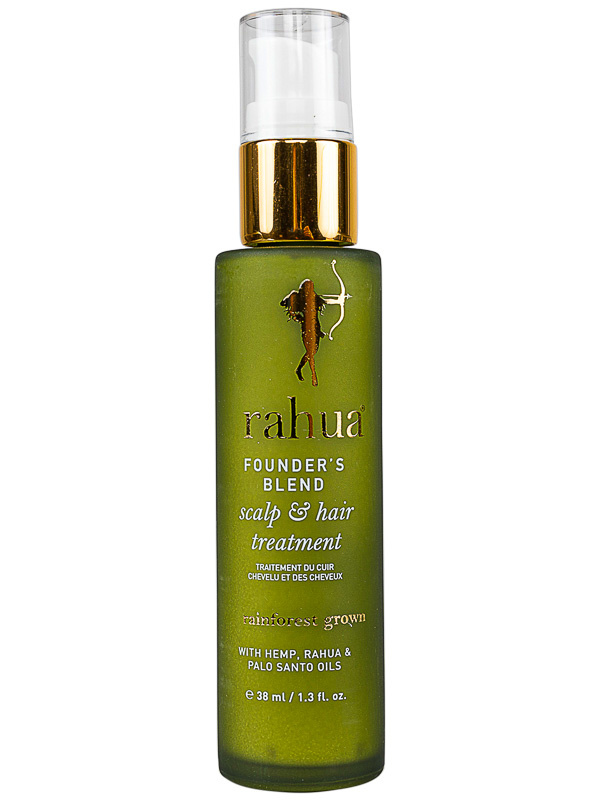 Natural shampoo for coloured hair
Thought you could only protect your coloured hair with a chemical shampoo? Wrong! There is also a natural shampoo for coloured and highlighted hair. The RAHUA Color Full Shampoo enriches and protects your coloured hair and makes sure you enjoy your dyed hair much longer. Accompany the shampoo with an equally fine conditioner with the same colour preserving properties: RAHUA Color Full Conditioner. Natural dream team!
Tip: No experience with natural shampoo yet but willing to give it a try? You go girl. You can also buy the RAHUA natural shampoo in travel sizes. We bet you'll be back in a month for a full size!