05 May 2021
Skincare during an afternoon on your favourite terrace
It's that time again: the terraces are open and ready to serve you. Sunglasses within reach? Check. Debit card in your bag? Check. And... what about skincare? Right: especially when the sun comes out more often, it's important to protect your skin properly. With these skincare essentials, you'll be on top of every terrace.
Put on your antioxidants
The best product for under your moisturizer and SPF? A good dose of antioxidants. Antioxidants such as vitamins C and E protect your skin from free radicals, which can be responsible for skin damage caused by UV rays. By nourishing your skin with antioxidants in the morning, you will create a protective layer over your skin. Even better: antioxidants enhance the effect of sunscreen, so you have double protection in the sun. Facial Brightening Vitamin-C Powder by Merme Berlin contains 100% ascorbic acid, a stable form of vitamin C that provides your skin with antioxidants for top-level protection.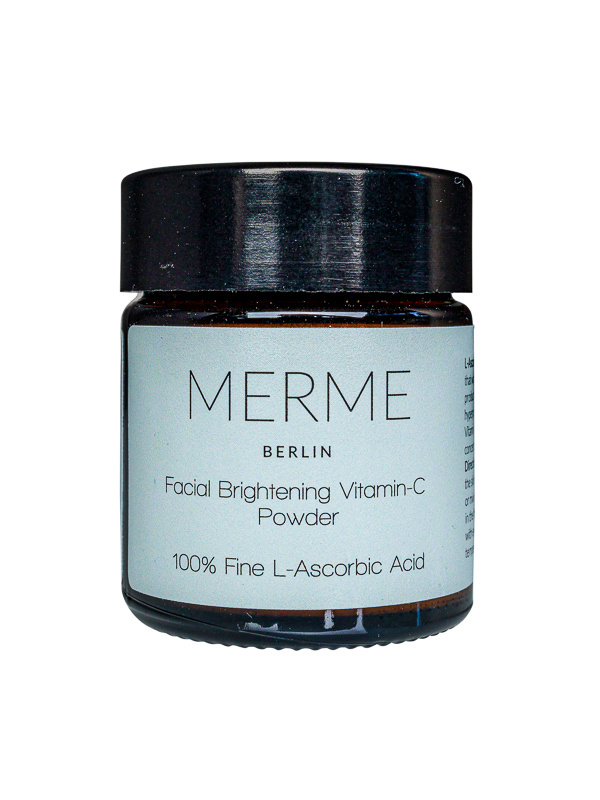 Keep it light
In the sun and out of the wind, it can quickly get hot on the terrace. The chances of an overheated shiny face are high. Reduce the chances of shiny skin by choosing a mattifying and lightweight moisturiser beneath your SPF. Sunscreens are naturally richer - this is due to the sunscreen contained in a sunscreen. If you opt for a full-bodied moisturiser on top of that, you run the risk of a shiny face. Another option: go for a nourishing serum, such as Vitamin C Ester Brightening Serum by Hynt Beauty. It also contains those fine antioxidants again.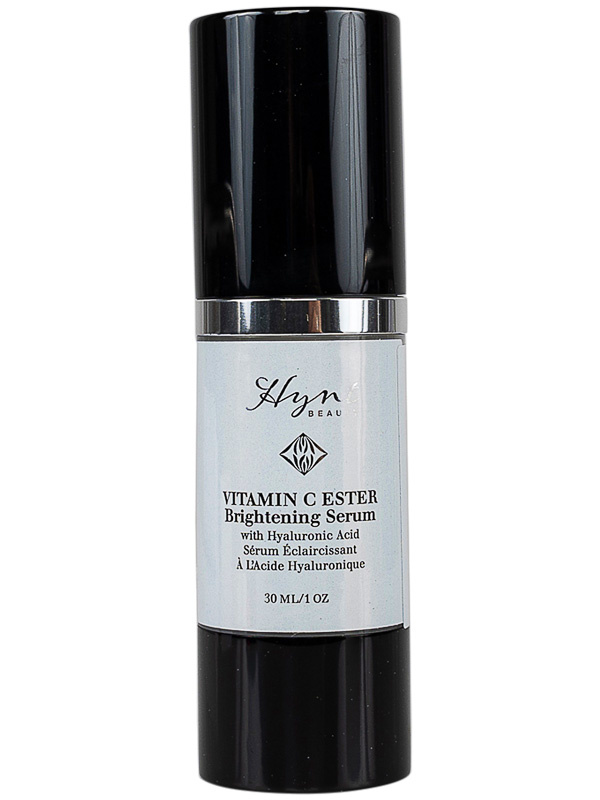 Indispensable: SPF on the go
Just as essential as your sunglasses and good company on a sunny terrace: SPF. Preferably nice and high, at least factor 30. SPF 30 blocks about 96% of the harmful UV rays, SPF 50 98%. But you have to apply enough sun cream and repeat the application every two hours. A sunscreen stick is your ideal partner in crime on the terrace. It fits even in the smallest clutch and reapplying sunscreen is a snap. Salt & Stone Face Stick SPF 30 protects and moisturises your skin and is packed with vitamin E.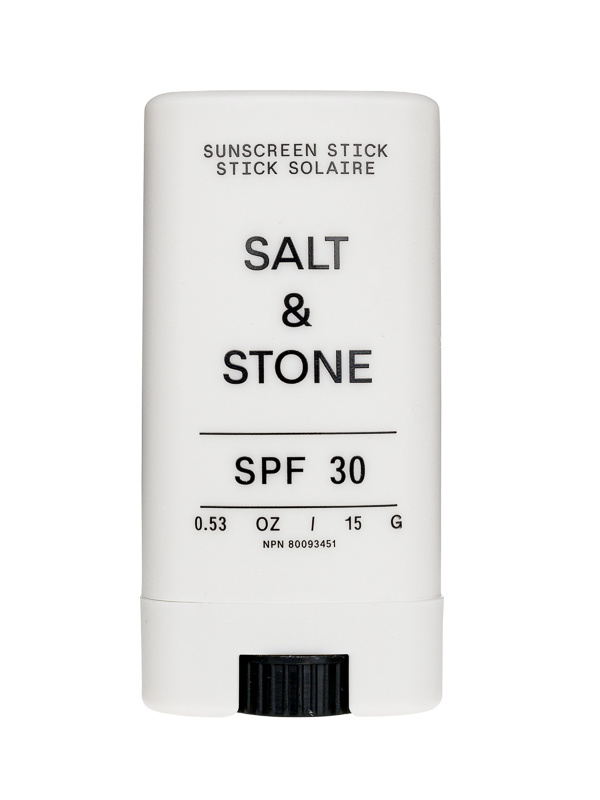 Anti-glow touch-up
Have you started to glow and want a quick touch-up in the toilet? Then accompany your powder box with a vegan make-up brush that is perfect for on the go thanks to its built-in cap. The James Brush Set by MonPhill's consists of a sealable ferrule with three make-up brushes that can be clicked onto the ferrule thanks to the handy click system. The brushes are made of silky synthetic bristles.

Protect your hair
Even your hair has to endure on a sunny terrace. Protect your locks with a UV-proof spray, so that your hair does not dry out and discolour. RAHUA Hydration Detangler has a UV filter that keeps your hair shiny, smooth and healthy. Spray generously through your hair fifteen minutes before you set out on the terrace and repeat as often as necessary. The tropical fragrance of passion fruit and mango will definitely transport you to an exotic island. Cheers, babe