29 Jul 2019
New Brand: RAHUA
It took a while, but we finally found the best, natural hair products that make us all very happy. Let us introduce to you: RAHUA, 100% natural hair care from the tropical rainforest. The Amazon, to be precise.
Unique ingredient
RAHUA is named after one of the most precious oils and most unique ingredients of the Amazon: Rahua oil. The molecules in this oil are small enough to penetrate deep into the hair fibres, resulting in a beautiful exterior and strong structure. You'll find the ingredient in every RAHUA product and it ensures that the hair is cleaned, without compromising the natural protective layer. The scent of palo santo (sacred wood) also makes for a delightfully fragrant shower party.
Hi, shiny moons
When it comes to shampoos and conditioners, RAHUA has something for everyone. The Classic Shampoo & Conditioner stimulate hair growth and rebalance your scalp: not too oily, not too dry. Can your hair use some volume? Then the Voluminous Shampoo & Conditioner are your best friends in the shower. For colored hair there is the Color Full Shampoo & Conditioner and finally the Hydration Shampoo & Conditioner are a golden duo for extremely dry and damaged hair.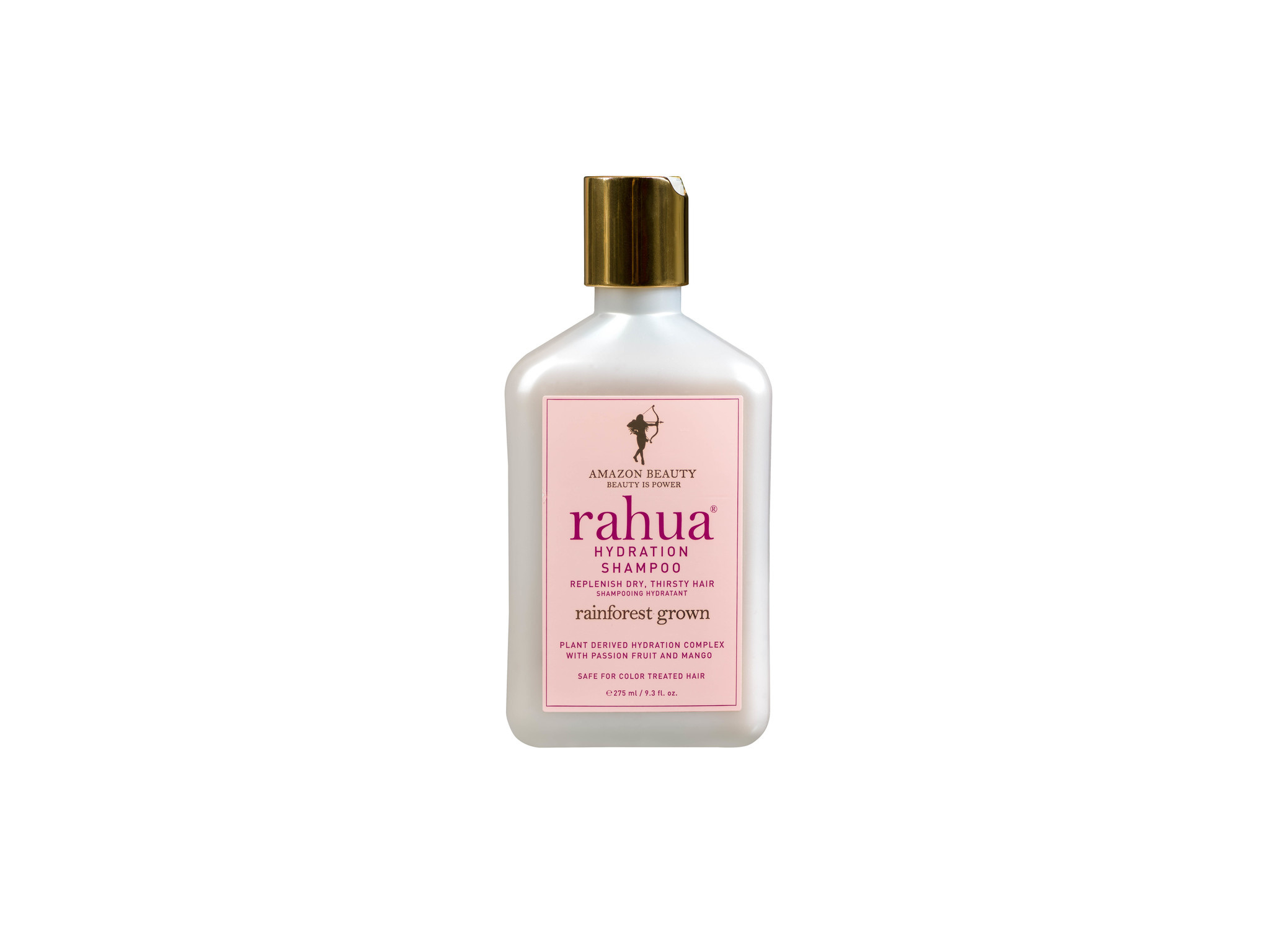 A spa day for your hair
Like your skin, a spa day will make your hair happy. Pamper your hair with a RAHUA hair mask every now and then: the Leave-In Treatment is perfect for those who regularly grab the curling iron or straightener. In addition to protection, it also offers an extra shine. Do you need a more powerful substance? Then Omega-9 Hair Mask is the one for you. For an anti-lint finish, use the Legendary Amazon Oil - for soft, shiny hair without too much hassle.
A tropical party
Volume, texture or a refreshment in between: RAHUA has also thought about styling. The Voluminous Spray, for example, has a deliciously citrus, lavender and eucalyptus smell and does exactly what it should do: give your hair a volume boost. Do you want perfectly, wavy beach hair? Then the Enchanted Island Salt Spray is for you. A tropical party, with the addition of pink sea salt and exotic fragrances such as guayaba, hibiscus and passion fruit. Oh, and for those whose hair is always tangled: put the Hydration Detangler on your beauty shelf.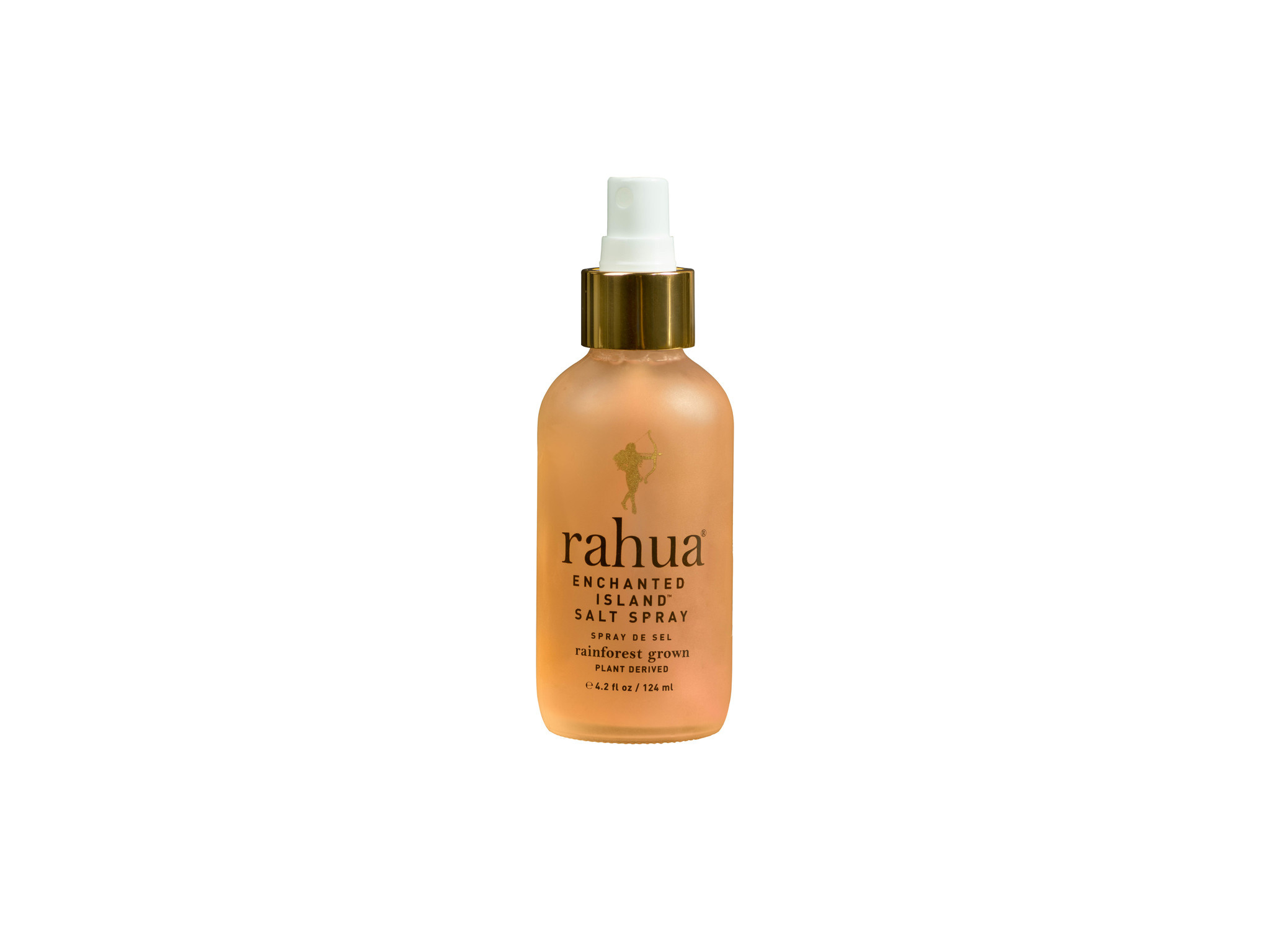 Spiritual and purifying
If you are a fan of RAHUA, you will notice that the smell of palo santo is almost everywhere. Palo santo is also known as 'sacred wood'. It has been loved by Amazonian shamans for years because of the spiritual, purifying properties it is said to have. Because it is the signature scent of RAHUA, it is not surprising that the brand also released the scent as a perfume oil. A handy roller that can go straight into your bag and provides an uplifting energy boost through the hint of citrus and gardenia flower.
Awaken your senses
RAHUA is not only there for your hair: in addition to a perfume roller, BEAUTSY has also included the fine shower gel in its range. This gives your daily shower ritual a touch of luxury by awakening your senses to the scents of lavender, eucalyptus, vanilla and, surprise: palo santo. The result? Silky, nourished and hydrated skin. Bonus: the vegan polyphenols in it slow down the aging process of the skin.
We already love RAHUA! Would you like to try the brand? Leave a comment and we will gladly send you a few samples.