25 Nov 2019
Bathroom Shelfies: Robin Huisman
Nothing more fun than peeking into another beauty's bathroom cabinet. Welcome to the Bathroom Shelfies, where BEAUTSY gets a tour in the bathroom of a well-known social media influencer that not only shares her beauty ritual, but also tells us about her favorite beauty products and beauty secrets. In this edition: Robin Huisman.
Words: Vicky de la Cotera, photography: Kim Erich
Queen of hilarious Instagram captions and a super colorful feed: Robin Balou Huisman (25) is perhaps the most creative influencer around. She entertains her 12.9K followers daily with snapshots from her life, from bizarre outfits to the art in her house and from collaborations with brands to snapshots at cool parties. Her life motto: "I've never done it before, so I think I can do it". On a weekday in September we enter boyfriend Youri's house in The Hague Scheveningen, where she invited us for a nice pot of tea. She's responsible for the interior: scented candles, vintage furniture and many, many frames on the walls. "I love arty farty stuff. No real art, but nice crea bea."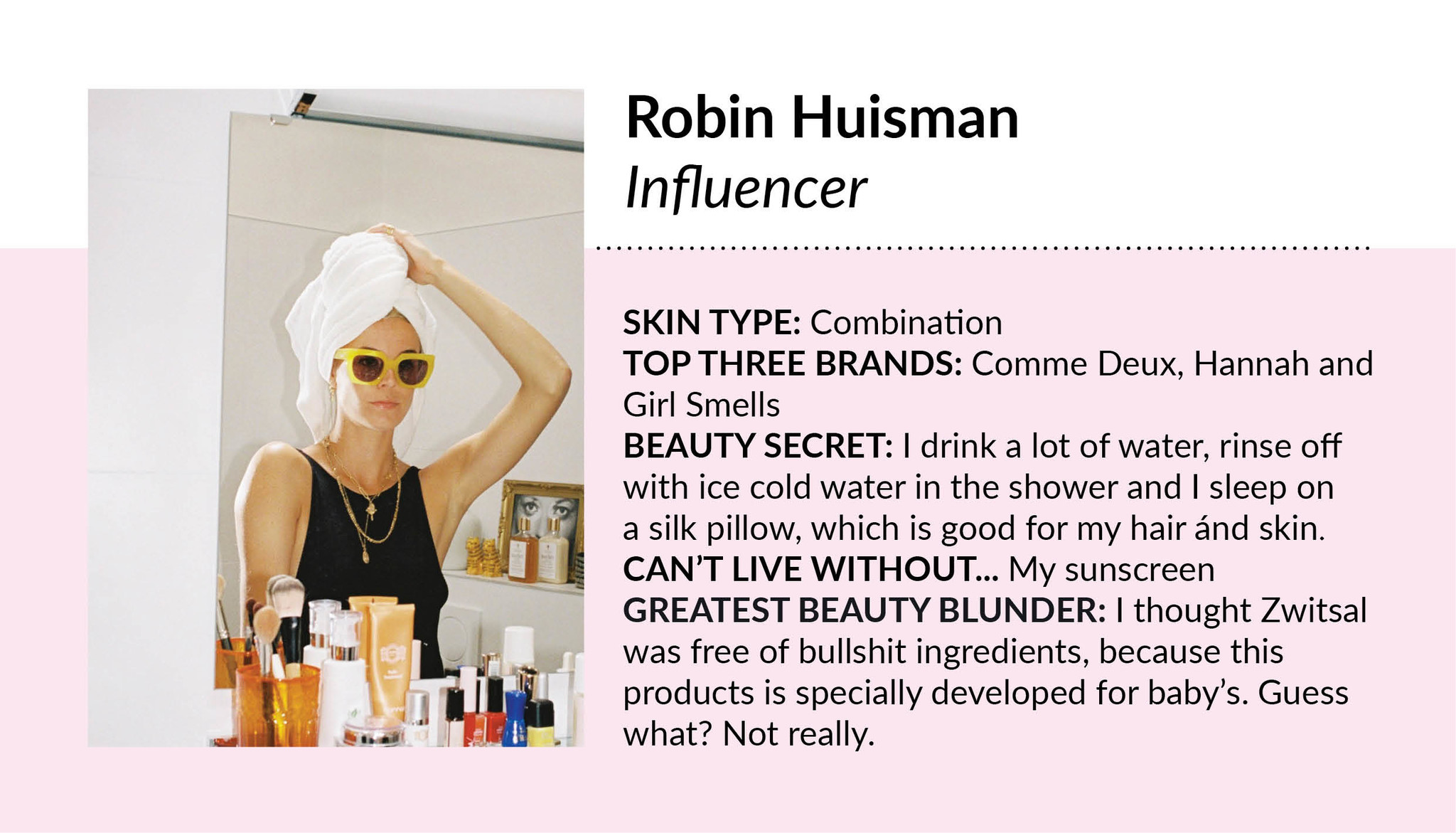 Robin is no stranger to BEAUTSY. The influencer, who studies Lifestyle & Design at the Willem de Kooning Academy in Rotterdam, shot the campaign images for BEAUTSY. "Photographing - and making collages - started as a hobby and is now my work." Today Robin is not behind, but in front of the camera. While she shows us the bathroom, she dresses in our signature pink bathrobe. She leaves her bra with panther print and pink socks on. Is this blonde creative conscious when it comes to beauty? What are her favorite brands and does she have a beauty ritual? We'll tell you all about it.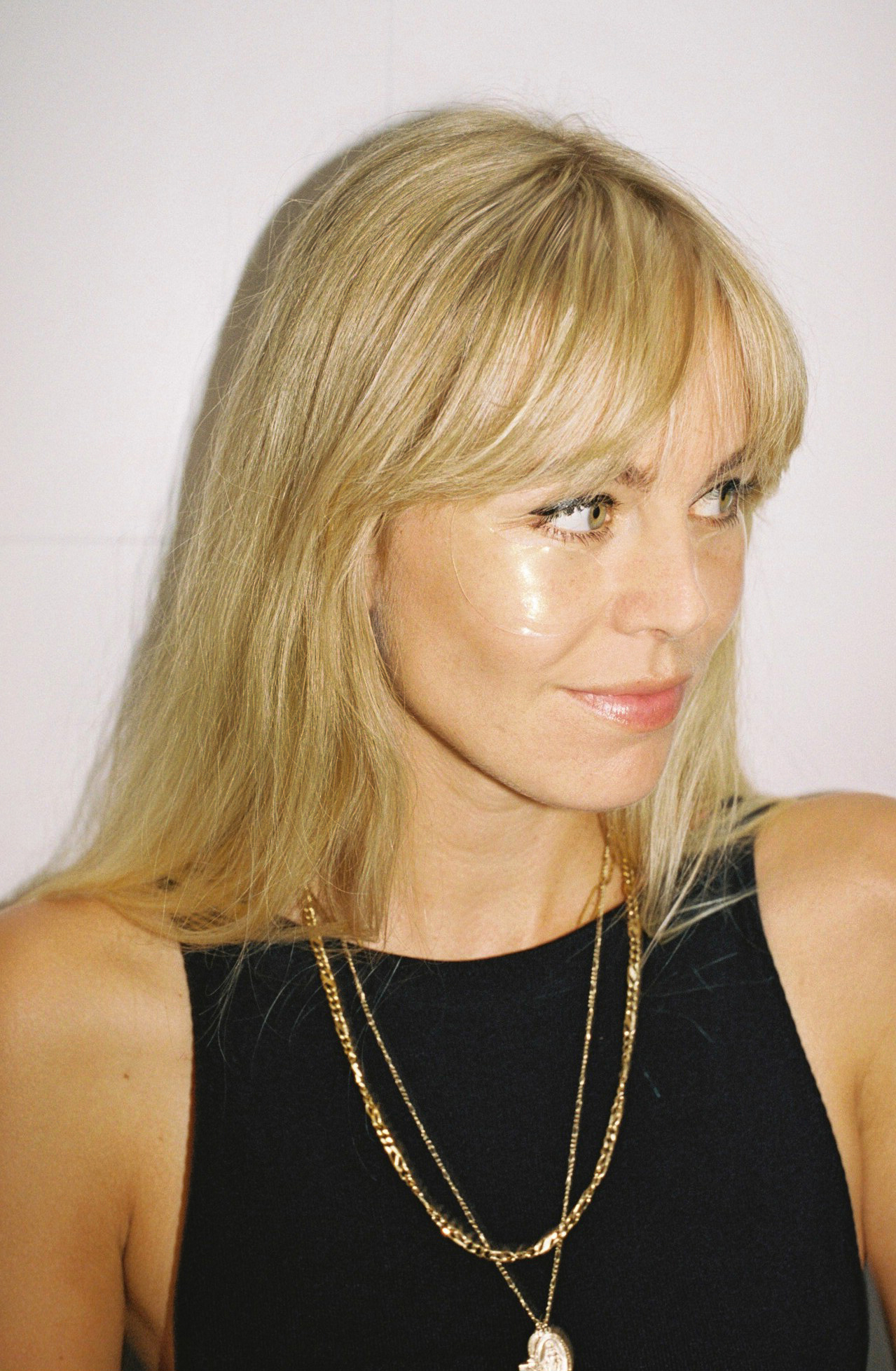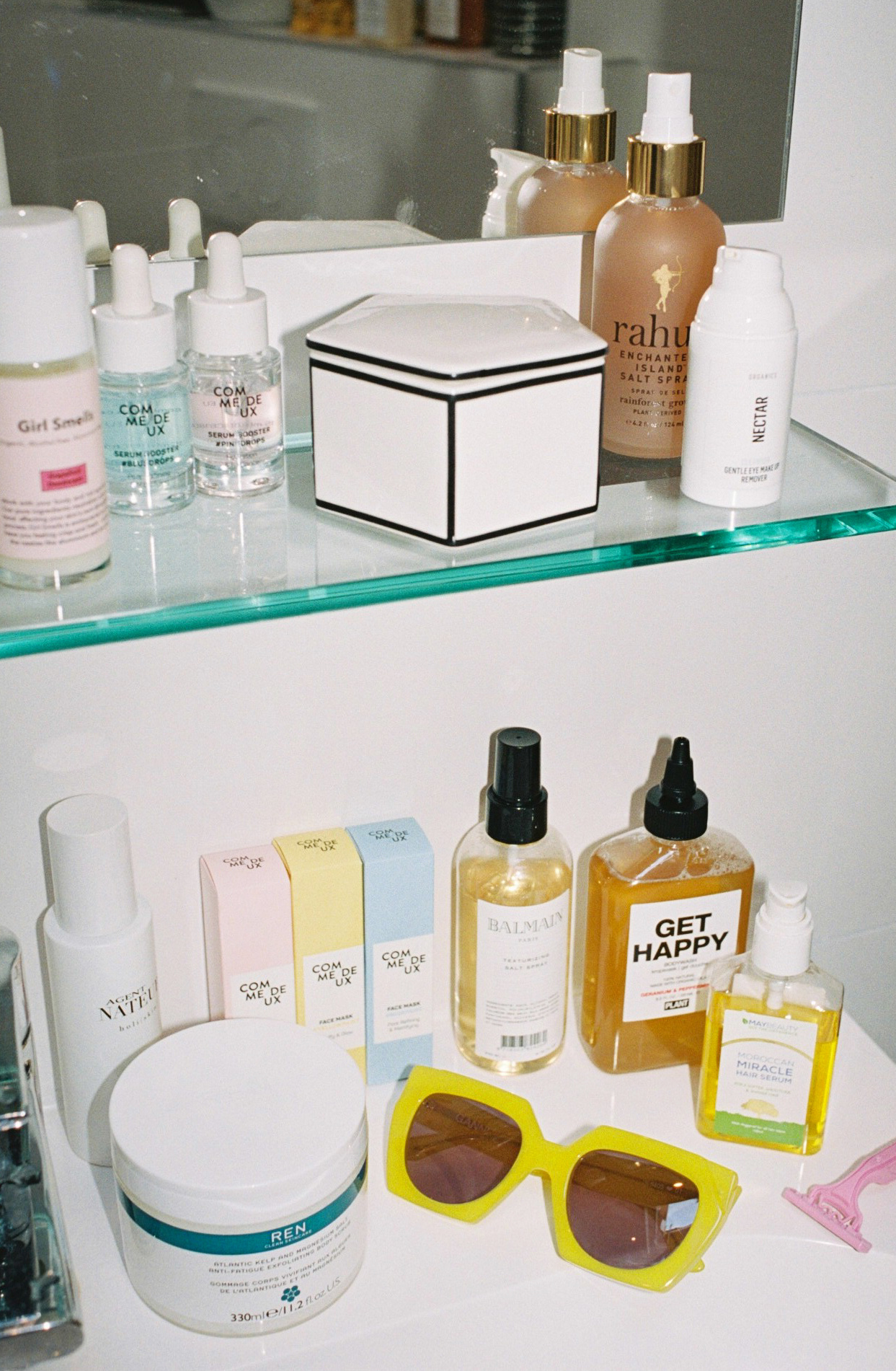 Tell us: what's on your beauty shelf?
"A lot of things! Not too expensive, but no cheap stuff either. My bathroom cabinet is not super extensive, I keep it simple. I value the same products: once I've discovered something I like, I am an eternal customer. Or I let myself be advised by my cosmetologist, or girlfriends."
"I've never done it, so I think I can do it"
What are your favorite beauty brands?
"Comme Deux, Hannah and Girl Smells. From Comme Deux I have a face mask and some makeup. If I use it, my skin is silky soft. Feel it, it also gets a little warm when you put it on your face. Hannah is a brand I've recently discovered. I like the fact that it's not very expensive, but it works very well. I like the day cream 'Fade Treatment' very much for my face, where I have quite a few pigmentation spots. From Girl Smells I use the Grapefruit Roll-On deodorant. Normally I don't like the rollers as far as deodorant concerned, but this one doesn't stain and there's no smell in it. I love it."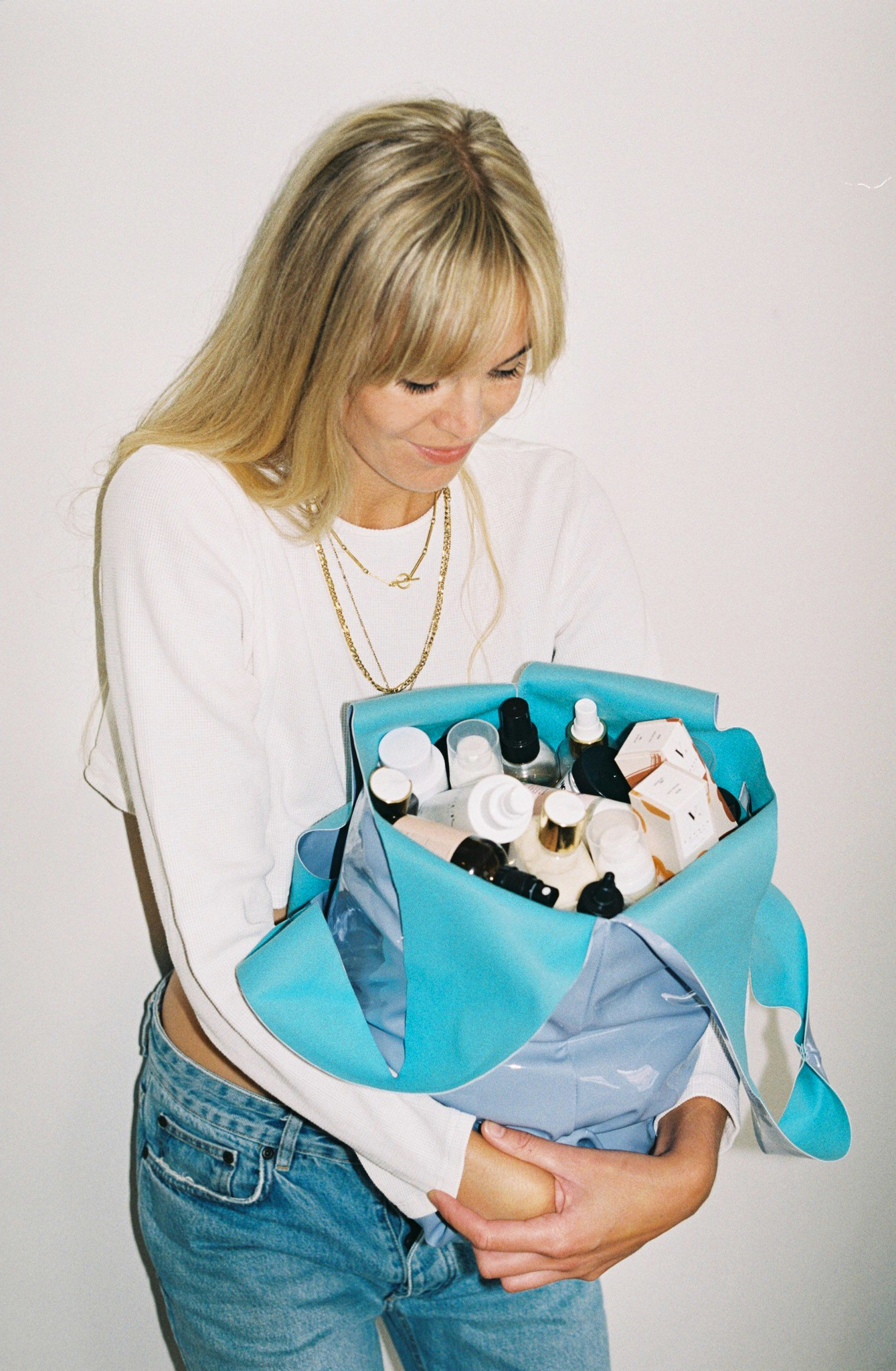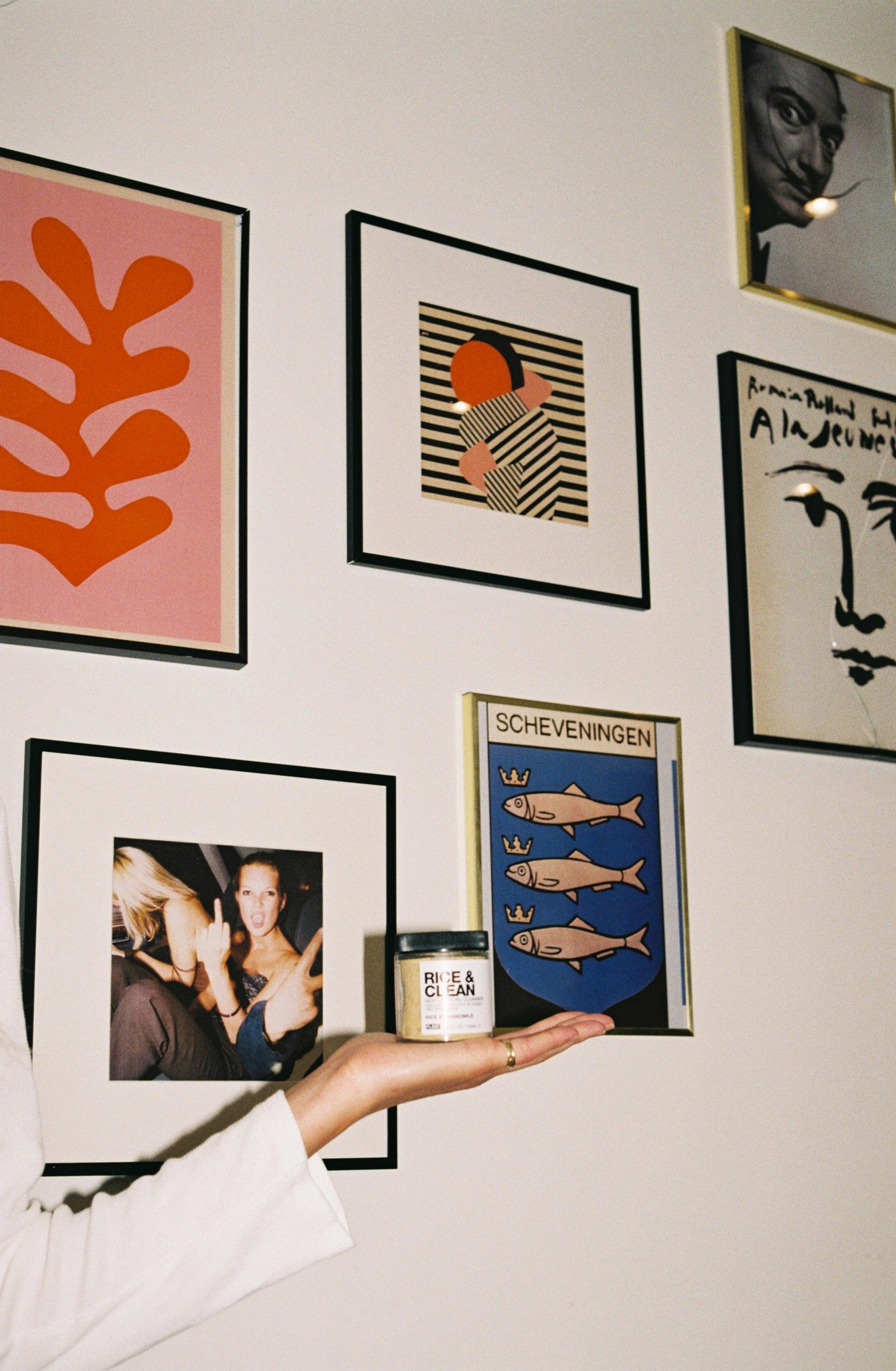 Finish: you never leave the house without... 
"My sunscreen, also from Hannah. I always wear an SPF 30, even in winter. Otherwise, I'll make sure my day cream contains an SPF."
What does your daily beauty routine look like?
"In the morning I use a face wash, followed by a day cream and spf and then some eyeliner and mascara. During the weekend, I'll use more makeup: a tinted cream or bronzer, highlighter, blush, that sort of things. In the evening I take everything off with a face wash. By the way, I've recently started doing this with a wet washcloth, which I first put in the microwave for 45 seconds. The heat opens up your pores. A tip from my cosmetologist! I also use a peeling every other day, mainly for my chin and neck. That's where I have the most impurities. Oh, and of course deodorant. As far as my hair is concerned: I wash it every other day, but I can reduce that a bit. I then use a serum for my hair tips and my pony, which I blow-dry."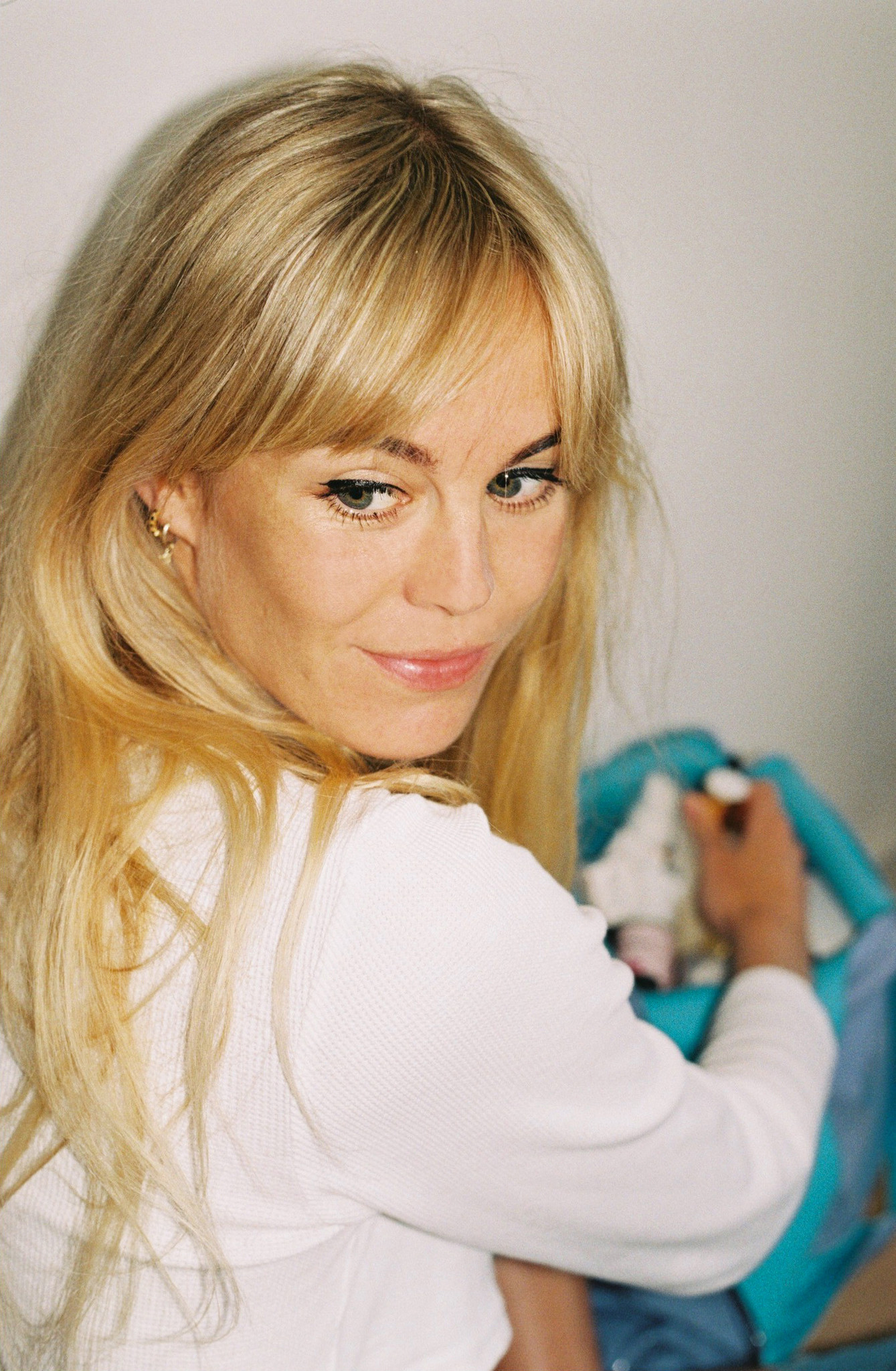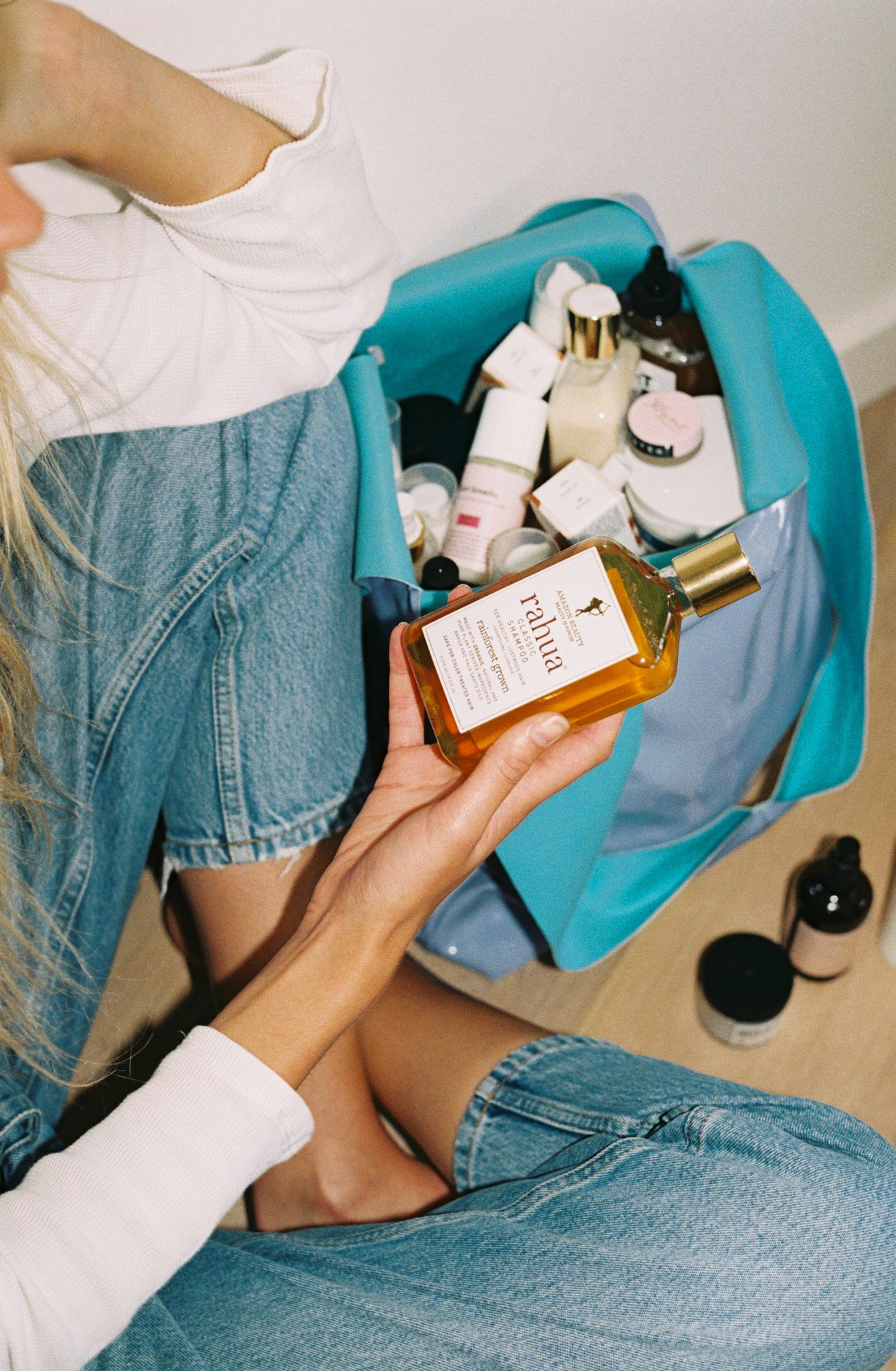 Why is clean beauty important to you?
"I've always had blemished skin. Not real acne, but a lot of pimples. And recently: pigmentation. But for years, I've washed my face with the 'wrong' products, which contain a lot of bullshit ingredients. Since I don't do that anymore, my skin feels a lot calmer. I use clean beauty for the better ingredients it contains and for its efficacy. And of course it's nice to be able to help the environment as well."
"For years, I've washed my face with the wrong products"
What do you pay attention to when buying beauty products?

"I treat my body differently than my face - I'm a little more careful with my face. For example, I don't want to see any perfume in my day cream, but it's in my body lotion. My legs are always very dry, so I use some extra vitamin oil on top of my body lotion."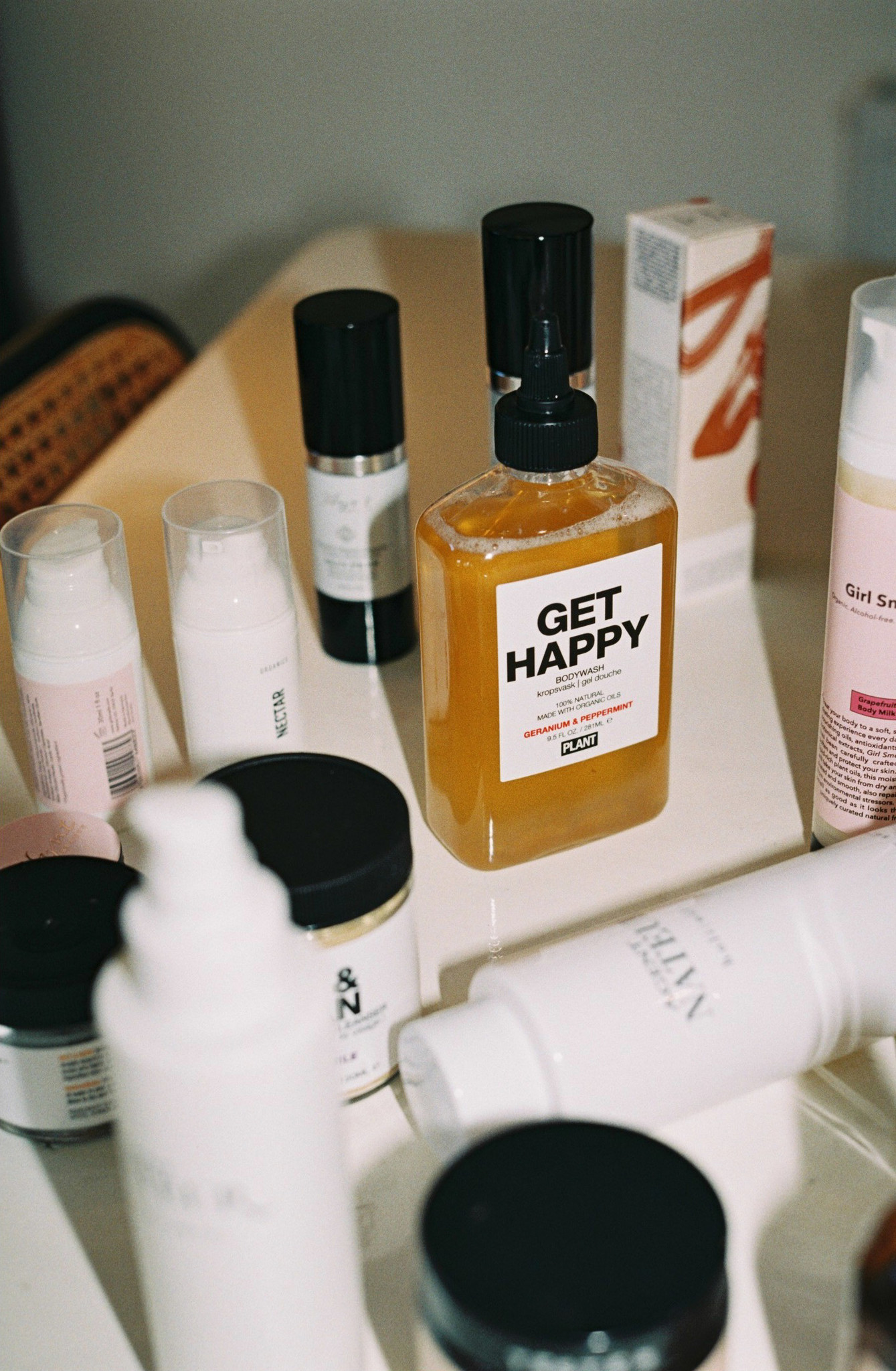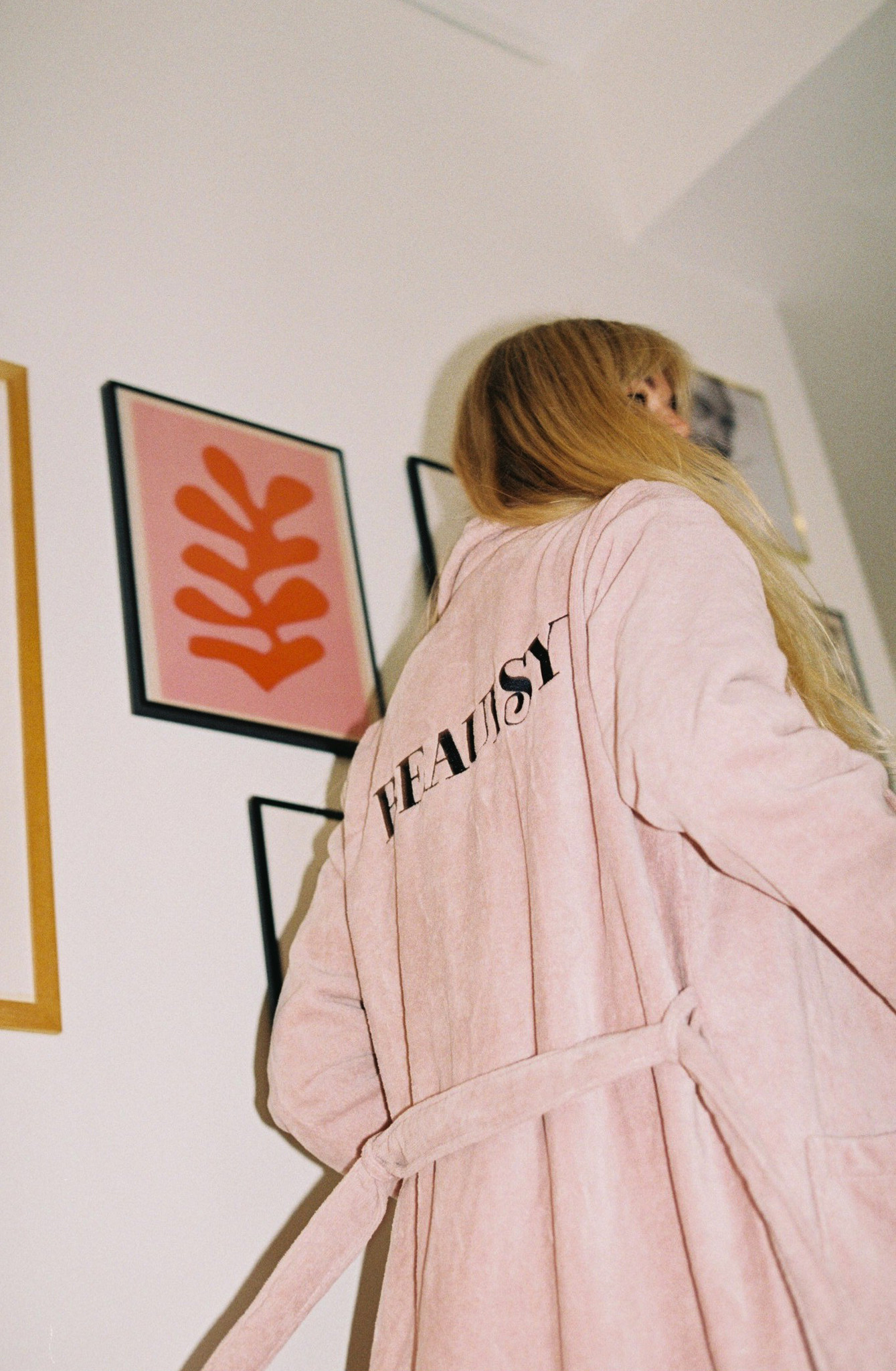 Finally: which BEAUTSY products do you already have on your bathroom shelf?
"I'm a fan of my Girl Smells deodorant, the Grapefruit Roll-On. I use it every day. When I'm in the shower, I use that delicious body wash by Plant Apothecary: the Get Happy. It smells delicious, like peppermint. If I shave my legs, I use the Holi Shave Oil by Agent Nateur. In combination with my day cream I use the Renew Face Serum by Linné, which is also very nice.
And while I love my Comme Deux facial mask, if I really suffer from my blemished skin, I use the Not a Spot Acne Treatment Mask by Plant Apothecary. Makeup wise, I use the Forte High Definition Eye Liner by Hynt Beauty and the Tinted Lip Balm by Girl Smells. In the evening, I take everything off with Nectar Organics' Gentle Eye Makeup Remover. To finish: the Enchanted Island Salt Spray and the Classic Shampoo by RAHUA. It's naturally scented with Palo Santo oil. I love it! Would they have a perfume, too?"
Would you like to shop Robin's beauty products? Discover them here!