29 Apr 2021
All about vegetable oils in skincare
Of course, we knew it all along: vegetable oils make your skin happy. And smooth, healthy and young. From almond oil to grapeseed oil: you will find these toppers in many of our products.
Almond oil
Contains: vitamins A, B1, B2, B6 and E, zinc and fatty acids.
Good for: dry, sensitive or irritated skin.
Almond oil is a true multi-tasker: it removes makeup, can be used as a day, night and eye cream and it is a fine oil for dry hair. Not only does almond oil have a moisturizing effect, it is also praised for its restorative properties. So you can treat irritated, itchy or burnt skin with almond oil. American research has shown that itching can be significantly reduced when you apply almond oil. Leave almond oil alone if you have acne: the oil can aggravate this skin problem.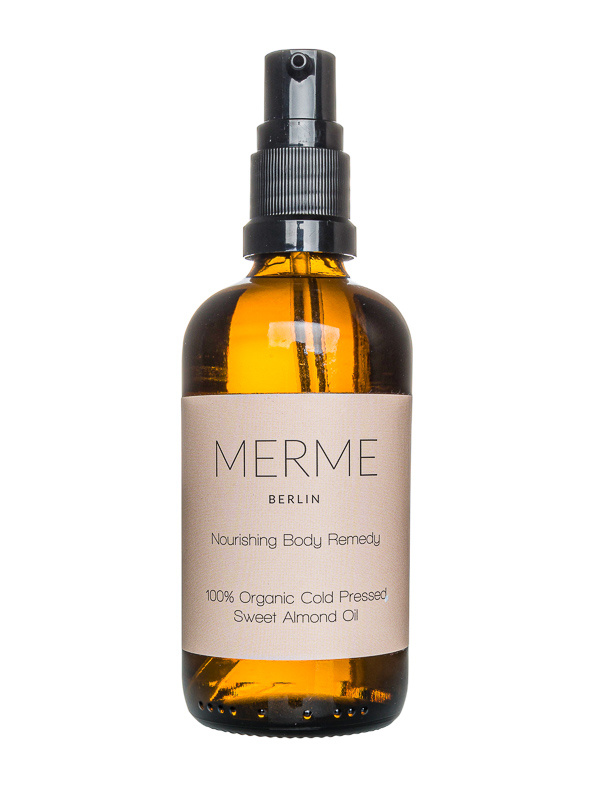 Argan oil
Contains: omega 6 fatty acids, vitamin E, polyphenols, squalane and sterols.
Good for: all skin types.
Whether you have dry or oily skin, suffer from acne or wrinkles, you can never go wrong with argan oil. This oil is traditionally produced in Morocco and has many benefits for your skin. Argan oil retains moisture, restores the skin barrier and has a healing and purifying effect on skin that suffers from eczema or acne. Check to see if your argan oil is certified: only then are you dealing with the pure, unadulterated version, from ripe argan fruits.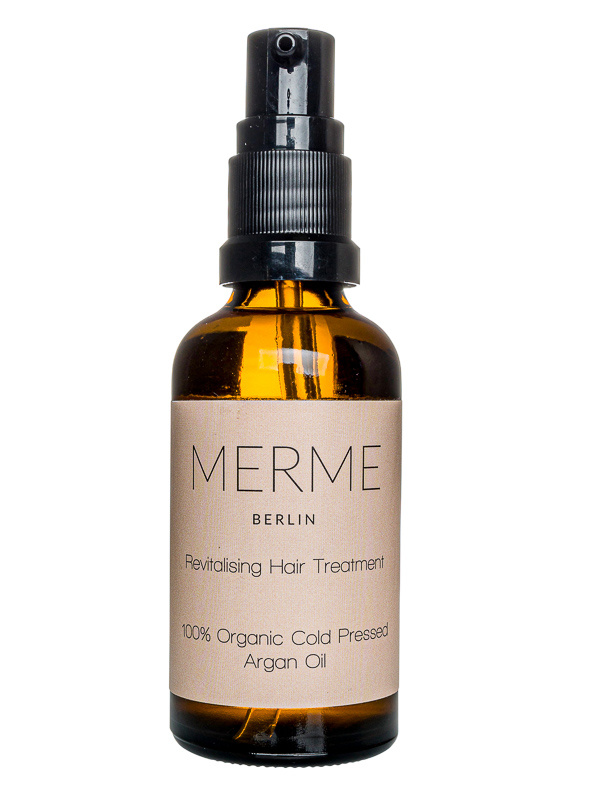 Avocado oil
Contains: omega 3 fatty acids, vitamins A, C, D and E, lecithin and potassium.
Good for: especially dry, damaged skin, but also normal skin.
Avocado oil is a rich, full-bodied oil that scores points for hydration. The antioxidants and vitamins in avocado oil combat dryness, redness and irritation and provide relief from eczema and psoriasis. Several studies showed that avocado oil makes wounds heal faster and that the oily oil soothes and restores burnt skin. Your nails, hair and scalp can also benefit from avocado oil.
Rose oil
Contains: vitamins A, C and E, omega 3 and 6.
Good for: all skin types, especially dry.
Rose oil is a moisturising oil that hydrates, soothes and restores. Restless skin benefits from this rich oil, but also (extremely) dry skin improves. Rose oil helps with acne and can reduce impurities. Burning sensations disappear because rose oil has a calming and restorative effect. Thanks to vitamins A and C, rose oil also has a rejuvenating effect on the skin. Cell production is improved and the skin gets a beautiful glow. Yes baby.
Prickly pear oil
Contains: vitamins E and K, omega 6 and 9 fatty acids, amino acids and polyphenols.
Good for: all skin types.
To throw in a statistic right away: prickly pear oil contains 150% more vitamin E than its argan oil counterpart. Vitamin E is an antioxidant that boosts cell renewal and fights free radicals. For this reason, prickly pear oil is a good choice when you want to tackle the signs of (premature) skin aging. The vitamin K in prickly pear oil can brighten dark circles and combat hyperpigmentation. Prickly pear - as prickly pear oil is also known - is known to absorb very quickly.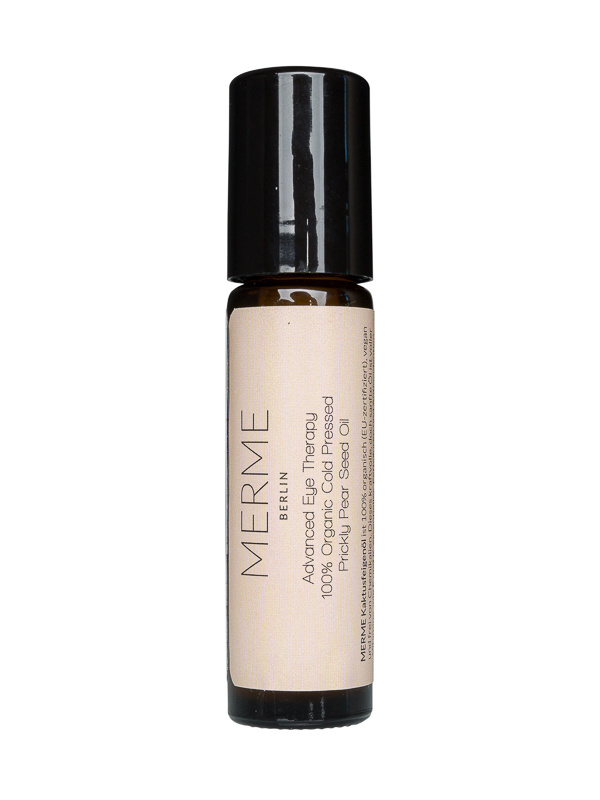 Grapeseed oil
Contains: omega 6 fatty acids, vitamins C and E, polyphenols and sterols.
Good for: all skin types, including sensitive and blemished skin.
Grapeseed oil is a lightweight oil that is quickly absorbed by the skin. It makes it an ideal oil for all skin types, including blemished skin. The omega 6 fatty acids counteract clogged pores and give the oil soothing, antibacterial properties. Do you suffer from acne scars or other blemishes? The vitamin E in grape seed oil can fade them. Always choose cold-pressed grape seed oil; this kind - unlike heated oil - ensures that all active ingredients remain intact.
Jojoba oil
Contains: vitamins A, B, D and E, omega 6 and 9 fatty acids, zinc and copper.
Good for: all skin types, especially oily skin.
Oil not suitable for oily skin? Try jojoba oil. This non-greasy, light oil type has been proven to fix pimples. Jojoba oil allows excess sebum in the skin to dissolve, making clogged pores a thing of the past. And the mild oil also has soothing, bactericidal properties. The high concentration of vitamin E in jojoba oil ensures that the skin is protected against UV rays. It also makes the oil last longer than most oils.
Macadamia oil
Contains: vitamin E, omega 6 and 7 fatty acids, manganese, squalane
Good for: all skin types, including oily and blemished.
Macadamia oil is known for its exceptionally high amount of omega 7 fatty acids. For the skin, this is good news: these essential fatty acids combat signs of skin aging and relieve redness, wounds and scars. Of all oils, macadamia oil is the most similar to skin sebum, making it well tolerated by all skin types. The squalene in macadamia oil stimulates cell regeneration and has a hydrating effect. The relatively unknown mineral manganese counteracts free radical damage (UV rays, air pollution) and boosts collagen production.
Plum kernel oil
Contains: vitamins A, E and K, unsaturated fatty acids.
Good for: all skin types.
The little-known brother of grapeseed oil. Oil from plum kernels (also known as Prunus Domestica Seed) intensively moisturises the skin, is quickly absorbed and leaves the skin feeling silky-soft instead of greasy. Plum kernel oil strengthens the skin barrier, thanks to its many unsaturated fatty acids. Because it contains vitamins E and K, the oil also works well as an after-sun. Plum kernel oil repairs and soothes.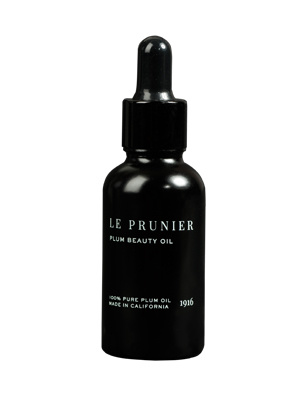 Coconut oil
Contains: vitamins A and E and numerous saturated fatty acids.
Good for: especially dry skin.
Perhaps the most hydrating oil there is. Not only is coconut oil known for its moisture-binding properties, but this rich oil also strengthens the skin barrier. This allows the skin to retain moisture better. This is also the oil to have at home when you suffer from redness, itching or eczema. Research has shown that coconut oil can help reduce the symptoms of eczema.
Olive oil
Contains: vitamins A, D, E and K, omega 6 and 9 fatty acids, squalane.
Good for: especially dehydrated and blemished skin.
Did you know that the (healthy) benefits of olive oil also apply to your skin? The combination of exceptionally high concentrations of unsaturated fatty acids and various vitamins makes olive oil a hydrating, protective skin oil that also gives you a healthy glow. With olive oil, you protect your skin from external influences, given the antioxidant properties of this light oil. Finally, olive oil is known to be anti-inflammatory and bactericidal. A good choice for blemished skin.
Rosehip oil
Contains: vitamins A, C and E, omega 6, 7 and 9 fatty acids.
Good for: all skin types, especially dry skin.
Many a dermatologist acknowledges: rosehip oil is hot. The oil is packed with antioxidants (vitamins C and E) and essential fatty acids that protect, soften and moisturize the skin. It's a perfect oil to bring into your home this time of year, mainly because of its anti-drying and moisturizing effects. But rosehip oil is also an excellent choice when you want to boost your dull winter complexion. The vitamin C brightens the skin and can alleviate hyperpigmentation.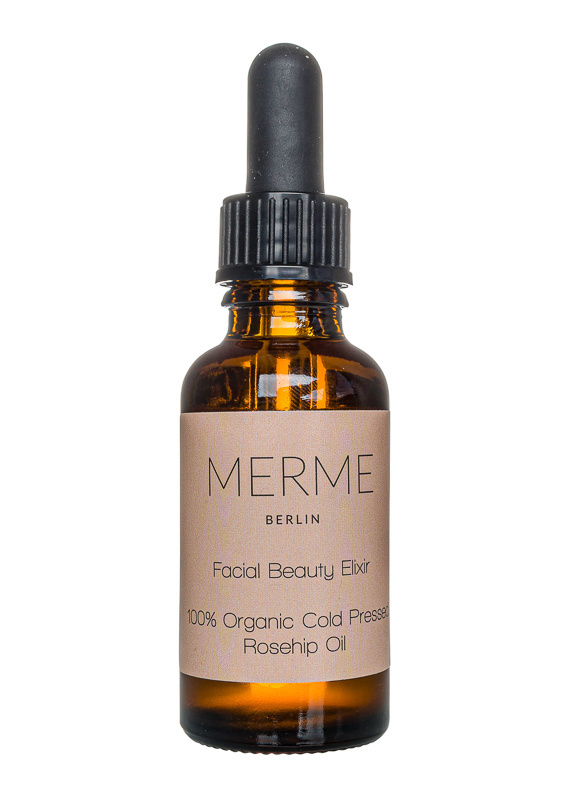 Tea tree oil
Contains: terpinen-4-ol, alpha-terpineol and alpha-pinene.
Good for: blemished skin.
Tea tree oil is one of the few oils that you shouldn't smear all over. This anti-inflammatory, bactericidal oil is perfect for dotting pimples or wounds and proven effective for acne and rosacea. Don't suffer from those? Then you can leave tea tree oil alone. The vegetable oil also has drawbacks: a large amount of undiluted tea tree oil can cause poisoning. When buying pure tea tree oil, make sure it comes in a dark, glass bottle. The oil is resistant to plastic and light.