Products tagged with Merme Berlin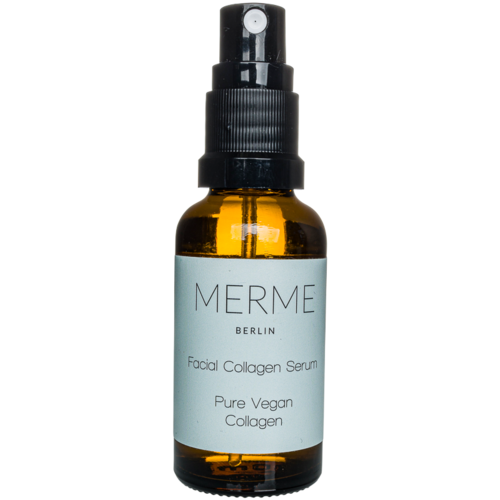 Merme Berlin
Facial Collagen Serum
Merme Berlin comes with the world's first vegan collagen! Collagen is produced automatically at night to restore the elasticity of your skin, but becomes less and less as you get older. Well, now you've got it in a jar!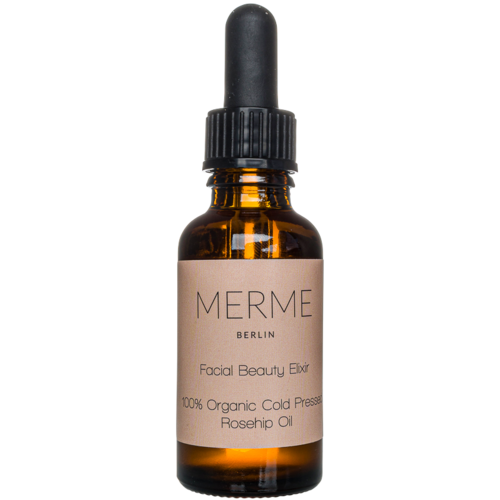 Merme Berlin
Facial Beauty Elixir
Let us introduce to you: this powerful, vegan beauty elixir by Merme Berlin! A feather-light, natural rose oil with a high content of vitamins and antioxidants that reduces the appearance of wrinkles and fine lines.
Merme Berlin
Facial Antioxidant Mist
Spray it! Merme's Facial Antioxidant Mist instantly hydrates the skin without leaving a dirty film on your face. This hero consists of a single ingredient: rose water. The product is suitable for all skin types.
Merme Berlin
Nourishing Body Remedy
Merme's Nourishing Body Remedy contains an abundance of vitamins and a high concentration of almond oil, which ensures that the skin is nourished and softened. In addition, it contains a blend of essential vitamins to combat dehydration and scarring.
Merme Berlin
Facial Brightening Vitamin-C Powder
Are you looking for a powerful and pure mask to reduce fine lines and make your face shine? Look no further: this Facial Brightening Vitamin-C Powder by Merme is your best friend.
Merme Berlin
Facial Calming Mist
Have you heard of the Melissa plant? This citrus plant has a soothing, calming and anti-inflammatory effect on your skin, making it perfect for irritated and sensitive skin.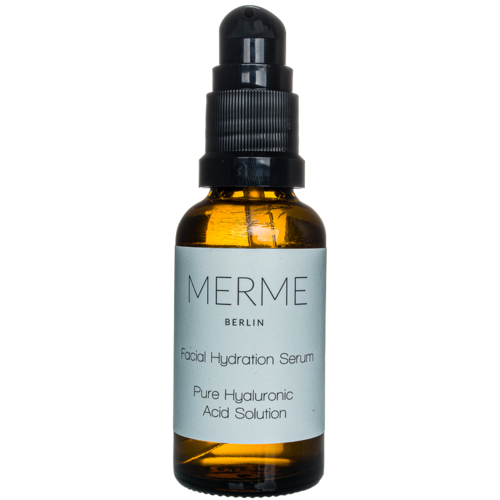 Merme Berlin
Facial Hydration Serum
Looking for a lightweight serum that intensely hydrates? Go for one of Merme Berlins' latest acquisitions: the Facial Hydration Serum. Extremely cleansing but with a soothing effect that gives immediate results.
Merme Berlin
Deep Clean Facial Mask
Treat yourself! Merme's Deep Clean Facial Mask is a great mask for a night at home. The French, green clay mask works like a magnet and removes all bacteria and dirt from the skin. It's packed with minerals and ensures clean pores.